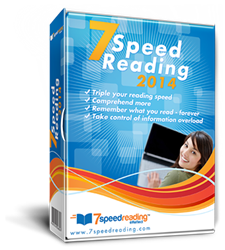 ...to give people a chance to improve important language and communication skills.
New York City, NY (PRWEB) August 19, 2014
eReflect is proud to be featured in the official Learneteria.com list of educational organizations that promote self-development and education. eReflect offers several software products, including Ultimate Spelling™, Ultimate Vocabulary™ and speed reading software 7 Speed Reading™ , to give people a chance to improve important language and communication skills. eReflect emphasizes that these skills will help users make the most out of their social and professional interactions.
Learnteria.com's feature article on eReflect focuses on the company's presence in over 110 countries, noting that the need for lifelong education is one that transcends cultures. eReflect's vocabulary builder helps students and adults alike, whether native English speakers or not. The software helps users to enrich their vocabulary and deepen their knowledge of each word. The user doesn't just learn a word's meaning, but is also exposed to a range of other linguistic information about that word, including spelling, contextual usage examples, synonyms, antonyms, and even visual representations of concepts.
Apart from vocabulary building, eReflect also offers a spelling improvement program that is primarily designed for students, although it can be used by people of all ages. With fun, interactive, and competitive activities and games, students get to improve spelling skills without feeling like their spelling review sessions are dull and boring.
For people who want to learn to type fast, eReflect has developed Ultimate Typing™, a program that allows anyone to master keyboarding by improving their typing technique, speed, and accuracy. As an Ed Tech leader, eReflect has recently rolled out a Cloud version of Ultimate Typing™ which has been designed with classroom needs in mind. The new product is available to schools and educational communities worldwide on a subscription-based payment model.
Information on these and other eReflect products can be obtained through the Learnteria.com website. eReflect is proud to have collected a wide range of prestigious awards and global acclaim for its well-designed and effective self-development programs. Eight years after the release of its first product, Ultimate Vocabulary™, eReflect has become a leader in the self-education market with thousands of satisfied, skilled clients.
Being featured in Learnteria.com's list of organizations is an honor for eReflect, whose mission is to reach more people and educational communities and offer them affordable solutions to improve their skills, capacities, and professional marketability.
************
For more information about the benefits of using 7 Speed Reading, please visit the official website at http://www.7speedreading.com.
About 7 Speed Reading™
7 Speed Reading is the only modern speed reading software that uses the latest technology to produce superior results.
The software provides its users with a new way to master speed reading that guarantees three times the reading speed along with improved memory and comprehension.
The software is poised as the most comprehensive speed reading system anywhere. It contains seven learning strategies, fifteen software activities, video training, advanced tracking capabilities and many more exciting features.