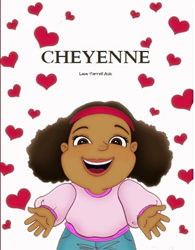 Los Angeles, CA (PRWEB) August 19, 2014
Cheyenne is a child that takes the readers on a journey of love. She is the perfect example of what love should look like and how people should see the world and others in it. Join Cheyenne as she spreads love throughout the world.
The author, Leon Terrell Ash, emphasizes through this story, that with love the sky is the limit. Cheyenne believes everything can be done and anything can be achieved.
Cheyenne's message is one word, "Love!"
Visit http://www.amazon.com/CHEYENNE-Leon-Terrell-Ash-ebook/dp/B00ILNL29Q for the download today.
Also see video on YouTube: https://www.youtube.com/watch?v=OvIPxGM6hS8.