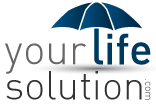 Chicago, IL (PRWEB) August 19, 2014
YourLifeSolution.com, an online service which allows consumers to instantly view the most competitive life insurance rates, is today publishing an explanation of what criteria must be met for a bipolar person to acquire underwritten life insurance. "I wanted to publish this information as I've been coming across a lot of bipolar and manic depressive people seeking life insurance lately. It's generally not feasible for the life insurance carriers or the applicant, but with the right metrics met, life insurance for bipolar people does in fact exist. It really all comes down to control. An applicant must have significant control and have had control over the condition for years. Generally this is done through diligent use of the right combination of drugs", said Eric Smith, the founder of YourLifeSolution.com.
According to YourLifeSolution.com, life insurance for bipolar people can be acquired if the following criteria are met:

control in finances and their overall lifestyle can be shown for 5 years or more
proper medications have been prescribed and have shown measurable benefits for prior 5 years
not having any other significant mental or physical ailments
being gainfully employed
Consumers seeking objective online information about life insurance are encouraged to visit YourLifeSolution.com, or call 888.374.2764.