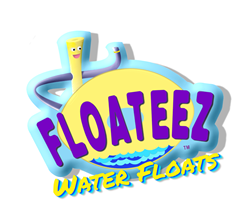 FLOATEEZ is Reinventing Floatation Recreation!
Cedar Park, TX (PRWEB) August 20, 2014
Floateez is reinventing floatation recreation. Since swimming was invented, the industry has been stuck with the same old boring floatation devices. From expensive floating mats, blow up floats, to glorified noodles that do not last very long and usually end up floating unused at the end of the pool. Floateez Water Floats intends to change all of that.
Floateez Water Floats are built smarter and tougher, with UV additives lasting for years, and are the only custom fit water floats on the planet. No matter what shape, size or weight – from the smallest child to the biggest adult – everyone can float at ease, whether on your back, your belly or sitting upright.
Engineered in a cylindrical (oval) shape, Floateez Water Logz are building blocks on water. Build unique water floats and structures that the entire family will enjoy in and around any body of water. Create a standard single person float or construct a gigantic jungle gym on water providing hours of entertainment. Floateez is bringing people and water together.
The first World Record Event for Longest Inter-Connected Water Float will be held at Twin Lakes Family YMCA on August 23, 2014, 11am-2pm. People of all ages are welcome to come out and get connected. A portion of proceeds will go to the YMCA of Greater Williamson County. Visit http://www.floateez.com for details.