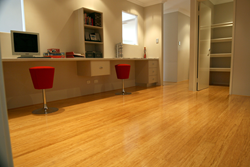 (PRWEB) August 19, 2014
BambooIndustry.com, an outstanding company in the bamboo industry, has announced its new selection of elegant bamboo floorings recently. In addition, the company launched a promotion for these high quality items; each item in the fresh range is now provided at a discounted price, from 15 to 25 percent off.
The company's cheap floorings are offered in a full range of sizes and specifications. It is true that BambooIndustry.com has been working in the fashion field for a long time. Its rich experience and vast knowledge enhances the quality of the new floorings.
Now, the company is busy selling various kinds of high quality products on its website, including strand woven floorings, click strand woven floorings, lumbers, poles and more. BambooIndustry.com is popular in the international market for quality products, affordable prices and considerate service. By launching the special offer, it wants to bring more real benefits for clients who have supported for many years.
What's more, BambooIndustry.com is also excellent when it comes to customized items. On its website, all people can place OEM orders. Each of its qualified workers is striving to help customers get the best bamboo items. It has thousands of cost-effective products in stock.
About BambooIndustry.com
BambooIndustry.com is a website that belongs to BothBest Bamboo Flooring Co. Ltd., a professional supplier and exporter of bamboo products. Certified by both ISO9001:2008 and ISO14001:2004, the company has 8 years of experience in the manufacturing and wholesale of flooring products. It strives to bring its customers the latest styles and innovations of flooring,paneling, plywoods, furniture and other bamboo products.
More information can be found at http://www.bambooindustry.com/bamboo-flooring/.