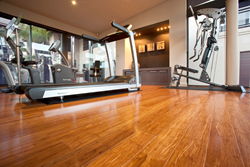 (PRWEB) August 19, 2014
Recently, BambooIndustry.com, an innovative company that provides many kinds of bamboo items, has unveiled its new range of strand woven bamboo floorings. In addition, all these new products are now available at low prices, up to 30% off.
"We are very excited to announce the new collection of strand woven bamboo floorings and launch the promotion. I am proud to say that BambooIndustry.com is one of the most distinguished bamboo flooring suppliers in the world. We feel obligated to help worldwide distributors to get high quality items at the lowest possible prices. By the way, the current special offer will last until the end of August. Clients who are in need of discounted strand woven bamboo floorings should visit our website as soon as possible," the company's senior spokesman says.
Whatever a client's budget is, BambooIndustry.com will always have something special for him. All its cheap strand woven bamboo floorings are wonderful items. The main intention of BambooIndustry.com is to provide the best bamboo products at the lowest rates.
Furthermore, all the company's high quality items are in stock and ready to ship. As a matter of fact, BambooIndustry.com has been working in the manufacture and retail of natural bamboo products for several years. All its items are promised to be good.
About BambooIndustry.com
BambooIndustry.com is a website that belongs to BothBest Bamboo Flooring Co. Ltd., a professional supplier and exporter of bamboo products. Certified by both ISO9001:2008 and ISO14001:2004, the company has 8 years of experience in the manufacturing and wholesale of bamboo flooring products. It strives to bring its customers the latest styles and innovations of bamboo flooring, bamboo paneling, bamboo plywoods, bamboo furniture, and other bamboo products.
More information can be found at http://www.bambooindustry.com/products/bamboo-flooring/strand-woven-bamboo-flooring.html.