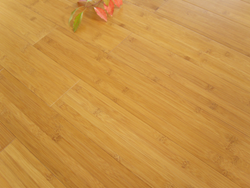 (PRWEB) August 20, 2014
BambooIndustry.com, a well-known bamboo product manufacturer and retailer, has unveiled its new collection of bamboo deckings recently. The company is excited to reveal the new items, and it has decided to launch a summer special offer for all clients. Now, every customer can get a discounted price, up to 30 percent off; the promotion will last until August 30.
The company's deckings are made of the finest quality, sustainably harvested bamboo in the world for supreme durability. They are perfect for a dining room, living room, kitchen, foyer, bedroom or bathroom. The current promotion is specially launched to show BambooIndustry.com's appreciation to worldwide clients and expand its online market. The company has received hundreds of good comments.
The original aim of BambooIndustry.com is to provide worldwide clients with affordable items. The company hopes to facilitate clients from every part of the world. On its website, people can find a huge selection of high quality items: poles, floorings, lumbers, panels, veneers and so on.
What's more, BambooIndustry.com's major officials insist that low prices do not always mean bad quality; it is making full efforts to offer cost-effective items. Therefore, all its discounted bamboo deckings are excellent.
About BambooIndustry.com
BambooIndustry.com is a website that belongs to BothBest Bamboo Flooring Co. Ltd., a professional supplier and exporter of bamboo products. Certified by both ISO9001:2008 and ISO14001:2004, the company has 8 years of experience in the manufacturing and wholesale of flooring products. It strives to bring its customers the latest styles and innovations of flooring, paneling, plywoods, furniture and other products.
More information can be found at http://www.bambooindustry.com/products/bamboo-flooring/bamboo-decking.html.