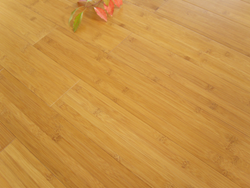 (PRWEB) August 20, 2014
The elegant bamboo floorings from BambooIndustry.com are tough and long-lasting. Worldwide people can upgrade their houses in an environmentally conscious way with the company's floorings. All its items are made of solid materials and have an aluminum oxide finish to help resist wear and tear; that makes them well suited for high-traffic areas.
Recently, the company has released its new assortment of click strand woven bamboo floorings. These fresh items are specially made for global customers. They are all offered at discounted prices (up to 30% off) at the moment. In addition to cheap click strand woven floorings, it also provides a lot of other affordable items for worldwide people.
The company's product line is updated very often; it wants to show the latest designs to clients throughout the world. Additionally, everyone can enjoy an excellent purchasing experience on its website. All ordered items are guaranteed to be shipped as soon as possible.
Last but not least, BambooIndustry.com's discounted click strand woven floorings are as wonderful as other items in terms of quality. They are made with 100% natural bamboo and available in a lot of sizes. The versatile design allows customers to be creative in placing it either in their bathroom, near spa and pool, indoor or outdoor.
About BambooIndustry.com
BambooIndustry.com is a website that belongs to BothBest Bamboo Flooring Co. Ltd., a professional supplier and exporter of bamboo products. Certified by both ISO9001:2008 and ISO14001:2004, the company has 8 years of experience in the manufacturing and wholesale of flooring products. It strives to bring its customers the latest styles and innovations of flooring, paneling, plywoods, furniture and other products.
More information can be found at http://www.bambooindustry.com/products/bamboo-flooring/click-strand-woven-bamboo-flooring.html.