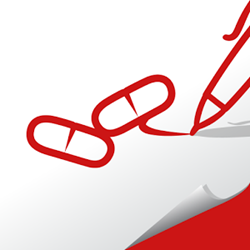 San Jose, CA (PRWEB) August 20, 2014
PEBmed released a brochure describing the various useful features of the Whitebook: Guia de Prescriçaõ App now that it is enabled for Intel® Atom™ tablets for Android*. The publication notes that the valuable app will become accessible to a broader range of mobile device users in the medical field.
Designed to showcase the wide range of reference tools within the app, the brochure discusses the ways in which physicians, nurses, hospital staff and medical students can benefit their patients by downloading the app to their Android* tablets. An extensive, updated pharmaceutical database, a dosage calculator and other reference sources like text, audio and video are just some of the offering available to medical professionals.
The recent optimization with Android* will let medical practitioners take this unique tool with them wherever they travel. As an Intel® Software partner, PEBmed had access to a portfolio of business and technical tools available through the Intel® Developer Zone.
About the Intel Developer Zone
The Intel Developer Zone supports independent developers and software companies of all sizes and skill levels with technical communities, go-to-market resources and business opportunities. To learn more about becoming an Intel Software Partner, join the Intel Developer Zone. For more information, visit: https://software.intel.com/
Intel, the Intel logo and Intel Inside are trademarks of Intel Corporation in the U.S. and/or other countries.
*Other names and brands may be claimed as the property of others. Copyright ©2014 Intel Corporation. All rights reserved.