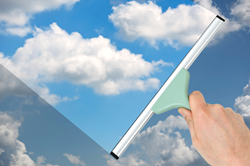 It's important to make sure that the company and its product(s) genuinely stand out from the competition.
Boise, ID (PRWEB) September 09, 2014
Evaluating a business opportunity can sometimes feel risky and overwhelming, but it doesn't have to be this way.
What are the important factors to consider, and how does an entrepreneur determine whether an opportunity is right for him or her?
Trish Schwenkler of Our Global Home Business has been in business for herself for the past 20+ years and is currently a top-earning associate with ASEA, LLC.
Trish shares the wealth of knowledge she has accumulated over the years. Here are 5 P's of a great marketing opportunity:
1. Product: At the very core of a promising business opportunity is the product or service it represents. Is the product different and unique? What makes it stand out from its competitors, or is it one among many "copycat" products on the market?
What's more, is the product's difference sustainable and protected, or will competitors be able to quickly catch up and duplicate its design? Is the product protected with long lasting trademarks, patents, etc.?
Lastly, does the product offer significant advantage and benefit to consumers? How is it changing lives? Who is raving about it? Top products have large, dedicated fan bases full of satisfied consumers.
2. People: The people behind the opportunity are another core component to consider when evaluating any business opportunity. What's the corporate culture like? What values and ethics does the company hold, and do the leaders practice what they preach? Do they have a longstanding commitment to personal and professional development and to growing their people every day?
The business opportunity is made up of the people within it. It's important to get a real feel for who these people are, what values they represent, and what it will be like to work within the company every day.
3. Plan: What is the company's plan for compensating your effort of marketing the product on their behalf? How much of the total revenue is directed toward corporate functions (manufacture, R&D, growth, etc.) and how much is allocated to the marketing? Compensation plans differ from company to company and a fair and equitable compensation for the effort an associate expends is important.
4. Positioning: How well is the company positioned for growth and expansion? Is the company's growth sustainable and will it last?
5. Partners: Partners are the marketing associates and leaders that are attracted to the company that a new associate will be working with every day. How available are the leaders in the business that's being evaluated, and are they willing and able to help coach their associates to the top? Do they have proven, duplicatable systems to help new associates succeed?
To learn more about the steps described above and why Trish chose to work with ASEA, visit the following link: Five steps for evaluating a top business opportunity.
Trish of Our Global Home Business is an Independent Associate of ASEA, LLC.
ASEA, LLC is the world's one and only manufacturer of Redox Signaling molecule products and is located in Salt Lake City, UT.