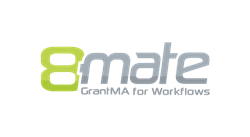 With 8MAN our goal is to provide a solution that saves time, empowers people and increases accountability. It helps businesses regain trust in their own system and data.
Berlin, Germany (PRWEB UK) 19 August 2014
Protected Networks GmbH is further strengthening its market-leading position of its 8MAN access rights management technology: GrantMA for Workflows is a new technical and functional extension, which is now available on the market. GrantMA (Grant Me Access) is a web-based self-service portal, which allows employees to apply for access rights or AD group memberships, when they feel that they need access to restricted resources in order to do their job.
"This self organization of access rights primarily reduces the workload for the IT administrator, who previously had sole responsibility for granting and managing access rights. At the same time, the semi-automation minimizes sources of error during the process of granting access rights. A secure access rights structure with distributed responsibility means fewer incorrect access rights, more efficient handling and a focus on the company's most important needs," says Christian Zander, CTO of Protected Networks GmbH.
With this new extension, 8MAN is strengthening the role of individual departments in the access management process, since these are now able to actively contribute to the security of their company. Based on individual and fully configurable rules, GrantMA adapts very closely to the workflow: "First Peter grants rights, then Lisa approves... These conditions sound simple, but without effective access rights management software they have been very difficult to implement in the past," says Zander.
GrantMA can be very quickly integrated into the existing 8MAN access rights management technology. 8MAN displays access and usage rights using clear graphics, which the administrator can access in just a few seconds. Existing access rights, their use, adaptation and modification are documented without interruption. This allows the IT administrator to draw valuable conclusions and consequences to actively secure company networks against attacks from within. With GrantMA, 8MAN makes security an automatic part building block of the company.
Protected Networks GmbH will display further innovations and developments at this year's it-sa in Nuremburg, 7-9 October 2014 in Hall 12, Stand 608.
Protected Networks GmbH protects company data from unauthorized internal access through the access rights management technology 8MAN. The technology minimizes economic damage caused by misuse of company-sensitive information. 8MAN displays all access rights and changes clearly and offers simple administration and assignment of these rights. For greater transparency and efficiency, this security technology offers audit-proof reports on all users, groups and resources which are in line with common compliance requirements.