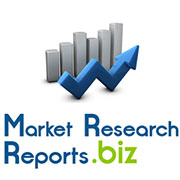 Latest Publication on China Power Tool Industry Report, 2014-2017
Albany, NY (PRWEB) August 19, 2014
According to China Power Tool Industry Report, 2014-2017, China's output of power tools will present a CAGR of 7% during 2014-2017, and the figure is expected to be up to 314 million units in 2017.
View Full Report at http://www.marketresearchreports.biz/analysis/217979
China is a large exporter of power tools, with more than 80% of products for export. In 2013, China exported a total of 201 million units of sundry power tool, up 2.06% year on year; later in the first half year of 2014 the export volume reached 104 million units with a year-on-year rise of 3.5%, of which the export volume of electric drill and scrubbing tool reached 31.22 million units and 23.74 million units separately and swept the largest shares, 30% and 22.8% respectively.
Power tools, as a whole, can be divided into industrial grade, professional grade and household grade, among which household power tool has not a high threshold for market access, typically characteristic of decentralized operation. Currently, the top five producer of household power tool in China hold a total market share of less than 10%, and most small-sized firms have gross margin of below 10% each.
Download Detail Report With Complete TOC at http://www.marketresearchreports.biz/sample/sample/217979
By contrast, the professional power tool has a far higher gross margin than the household power tool, with the average industrial gross margin remaining between 15% and 25% over the recent years, particularly the gross margin of multinational corporations' brands high up to 25%-35% on average.
China Power Tool Industry Report, 2014-2017 by Sino Market Insight, including five chapters and 65 charts, highlights the followings:
Overview of power tool industry (consisting mainly of macro economy and related policies);
Analysis on China power tool market (involving the estimation of market size and the analysis of regional output);
China power tool import & export market (such as the import & export volume and value of breakdown products);
Competition pattern (analysis of influential brands and barriers for industry accession);
Operation of 15 power tool companies worldwide (including profile, financial indices, revenue structure, major customers, performance prediction, etc.)
Related Reports:
Global And China Elevator Industry Report, 2014
View Full report at http://www.marketresearchreports.biz/analysis/215529
The accelerating urbanization, large-scale construction of indemnificatory housing and rapid development of public transportation in large and medium-sized cities in China slow the decline of elevator sales in commercial housing market to a certain extent. Since 2013, China elevator industry has kept a rapid growth momentum, with the output numbering 625,000 sets, up 18.15% year on year, registering a CAGR of 22.52% over the past decade (2003-2013).
Download Detail Report With Complete TOC at http://www.marketresearchreports.biz/sample/sample/215529
Local elevator brands grabbed more market share. By virtue of stable layout in medium- to low-end markets and financing via IPOs in capital market, China's domestic elevator brands swept more and more market shares year after year, from about 20% in 2000 to 45% in 2013. Elevator manufacturers earned more money from maintenance service. In recent years, local elevator companies have been actively expanding production, and the revenue from maintenance service has been climbing slowly at the same time.
China Lithium Battery Equipment Industry Report, 2014-2016
View Full Report at http://www.marketresearchreports.biz/analysis/212631
Lithium battery equipment manufacturing started late in China, although a batch of professional manufacturers have sprung up in succession, the technology of homemade equipment is still less advanced and automated, and some large battery manufacturers have to import equipment from abroad. By contrast, in countries such as Japan and South Korea with excellent basic mechanical processing capacity, lithium battery equipment manufacturers have clear-cut division of labor and accumulation of technological advantages, thus gaining higher share in the Chinese lithium battery equipment market. In 2013, Hirano Tecseed and Kaido MFG accounted for 12.1% and 10.6% of China's lithium battery equipment market, ranking first and second, separately.
Download Detail Report With Complete TOC at http://www.marketresearchreports.biz/sample/sample/212631
The output of lithium battery equipment in China grew at a CAGR of some 27.8% in 2008-2013, to approximately 57,300 units in 2013, including about 23,000 coilers and 4,000 coaters. And coater as one of the fast-growing products registered an output AAGR of around 30% over the last five years, mainly because downstream battery makers have scrambled for diaphragm coating in recent years, followed by equipment manufacturers with adjustment and supplement of coating product lines.
About Us
Marketresearchreports.biz is the most comprehensive collection of market research reports. Marketresearchreports.biz services are especially designed to save time and money of our clients. We are a one stop solution for all your research needs, our main offerings are syndicated research reports, custom research, subscription access and consulting services. We serve all sizes and types of companies spanning across various industries.
Browse Blog at http://globalchinaindustry2014.blogspot.com/