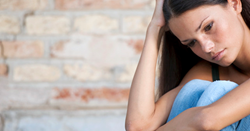 It is essential for parents to talk to children about their sexuality.
London, UK (PRWEB) August 20, 2014
Sexual Bullying is a form of bullying that takes place usually with teens and "tweens". However, sexual bullying can happen among adults as well, particularly at the work place and even at home. NoBullying releases today a complete guide to Sexual Bullying.
Recent research defines sexual bullying as "Any bullying behavior, whether physical or non-physical, that is based on a person's sexuality or gender. It is when sexuality or gender is used as a weapon by boys or girls towards other boys or girls – although it is more commonly directed at girls. It can be carried out to a person's face, behind their back or through the use of technology."
The guide lists the methods of sexual bullying that include gossip, teasing, cyber bullying and attacks and intimidation.
Sex bullying can be more dangerous in nature because it is often "invisible" to those around. Sexual bullying leaves mental scars so physical injury and evidence of the bullying is not visible. However, it can often lead to sexual harassment and sexual assault.
The guide also explores the reasons behind sexual bullying such as improving social status at school, among groups and peers, jealousy and a desperate need for attention.
Self Harm stories also reveal that one of the underlying reasons for cutting is actually being a victim of sexual bullying or child abuse.
It is worth noting that a lot of cases of sexual bullying are related to feelings of low self esteem and inadequacy as well as the media influence on children growing up.
The effects of sexual bullying and the many ways it can occur are both devastating and often reside right below the surface of social interaction amongst teenagers. Parents that become aware of sexual bullying, whether in their own children or others, should make the teacher or other adult in charge of situations in the vicinity of where the bullying is occurring.
When it comes to disciplining children, it is essential for parents and educators to have an ongoing open line of communication with teens about their sexuality and how to express their sexual feelings and desires in the right channel instead of bullying an innocent victim as a proof of sexual maturity.
Ciaran Connolly, Co-Founder of NoBullying.com, said "Sexual bullying is a new trend rising out of several factors. It is essential for parents to talk to children about their sexuality. Caregivers need to be reminded of how the media is telling their children how to behave sexually instead of them."
He added that parents and teachers should make a point to educate the younger generations about the sad outcome of bullying online and offline. According to Mulligan, it is quite imperative to press for more firm laws condemning all acts of bullying and harassment.
NoBullying.com features many pages dedicated to parents, teens, teachers, health professionals as well as posts related to cyber safety and the latest news about law making concerning curbing Bullying worldwide as well as inspirational Bullying Poems and famous Bullying Quotes.
The website regularly updates its bullying statistics and cyber bullying statistics as it is essential to understand how widespread the bullying epidemic is. It also regularly runs cyber bullying surveys and questionnaires to get recent updated statistics on everything related to cyberbullying.
He also added that anyone suffering from bullying in any form or way can always find advice and help on the NoBullying website – but if anyone is suffering from severe bullying or cyber bullying, the best thing is to talk to someone locally – a parent, teacher or local organization that has been set up to help with specialized councilors to deal with this topic.