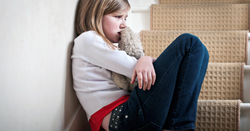 Laws need to be made stricter when it comes to hazing rituals.
London, UK (PRWEB) August 21, 2014
Hazing rituals still happen in schools and colleges worldwide and the victims are falling silently. A hazing definition that is clear and unmistakable is vital to putting a stop to the behavior. Hazing is a major problem in schools today, not just on the University level, but also in High School and middle schools. NoBullying releases a complete guide to a hazing definition.
Hazing is defined as bullying behavior that happens when someone joins something exclusive, such as a sports team, club or school organization. Someone is hazed as part of an initiation process when they join an exclusive organization.Hazing behavior can include making the initiate, or person being hazed, do something embarrassing, something dangerous or even can include physical violence in some case. Sometimes hazing can include some sort of sexual abuse.
At least one person a year dies as a result of a hazing incident in the United States, and many, many more are injured. Thousands are emotionally traumatized by hazing incidents, even if they never sustain any real physical injuries.
In some cases, coaches or teacher supervisors even support or condone the hazing, because "that's the way it has always been." But more and more schools are starting to understand how dangerous hazing really is and are starting to take steps to eradicate it.
Hazing is a violent crime that is affecting youth everywhere and is highly made light by the influence of the media, making hazing a fun "cool" thing and putting fraternity rituals on a pedestal. Maybe the world still needs to be reminded that teens and youth resorting to self mutilation and harming themselves are doing it because of the tough times they are facing at school if they choose not to become "pledges".
Other teens are youth are falling victim to depression and post traumatic stress disorder as a result of pledging to a fraternity or sorority and suffering hazing.
The best way to stop hazing for good, especially in high school or college, is to make students aware of serious incidents that have happened in the past. It is difficult to imagine a group of college students hazing with the intention of causing serious harm or death, and in fact, most of the participants in a hazing ritual that has gone bad have stated that they didn't mean for the incident to go the way it did. This doesn't excuse their behavior, but it does call to attention the need for schools to be more vocal and clear on what hazing does.
Ciaran Connolly, Co-Founder of NoBullying.com, said "Laws need to be made stricter when it comes to hazing rituals."
He added that parents and teachers should make a point to educate the younger generations about the sad outcome of bullying online and offline. According to Mulligan, it is quite imperative to press for more firm laws condemning all acts of bullying and harassment.
NoBullying.com features many pages dedicated to parents, teens, teachers, health professionals as well as posts related to cyber safety and the latest news about law making concerning curbing Bullying worldwide as well as inspirational Bullying Poems and famous Bullying Quotes.
The website regularly updates its bullying statistics and cyber bullying statistics as it is essential to understand how widespread the bullying epidemic is. It also regularly runs cyber bullying surveys and questionnaires to get recent updated statistics on everything related to cyberbullying.
He also added that anyone suffering from bullying in any form or way can always find advice and help on the NoBullying website – but if anyone is suffering from severe bullying or cyber bullying, the best thing is to talk to someone locally – a parent, teacher or local organization that has been set up to help with specialized councilors to deal with this topic.