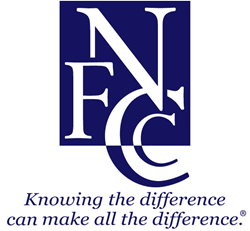 A person needs to understand their current financial situation before taking on new debt obligations through holiday spending.
Washington, DC (PRWEB) August 19, 2014
The National Foundation for Credit Counseling® (NFCC®) encourages consumers to be aware of their current financial situation before beginning holiday spending and provides the 2014 Holiday Financial Reality Check-up to evaluate their readiness to take on new debt.
"Consumers may still be receiving the summer vacation and back-to-school bills, but should not lose sight of the fact that the holiday spending season is just around the corner. This makes it vitally important for a person to understand their current financial situation before taking on new debt obligations," said Gail Cunningham, spokesperson for the NFCC. "Doing otherwise could result in damaging an already fragile financial situation."
The NFCC recommends that consumers take the Holiday Financial Reality Check-up quiz to determine if they are in a position to begin holiday spending. Complete the following sentence with a true or false answer: "Concerning my current financial situation, I..."
1. Know how much I currently owe on each credit card.
2. Am receiving collection calls and notices.
3. Have money saved to pay cash for holiday expenses.
4. Will be adding new debt on top of old debt if holiday expenses are charged.
5. Have reviewed my credit report and score in the past 12 months.
6. Am near the maximum amount allowed on my lines of credit.
7. Am current on my vehicle payment.
8. Have applied for a payday loan, title loan or credit card cash advance in the past 12 months.
9. Have savings in addition to that earmarked for holiday spending.
10. Have overdrawn my checking account more than twice in the past 12 months.
A person is in good financial shape to begin their holiday spending if they answered true to all odd-numbered statements. Consumers answering true to even numbered statements should use this quiz as a wake-up call to take action about their financial situation before it spirals out of control, and certainly before taking on additional holiday debt.
Reaching out to an NFCC member agency for help is one of the smartest things a person can do. Allowing a trained and certified financial professional to review the financial situation now can put a person into a much better position to enter the holiday spending season.
To be automatically connected to the NFCC member agency closest to you, dial (800) 388-2227, or visit the NFCC website at http://www.NFCC.org to find an agency online.
-30-
The National Foundation for Credit Counseling (NFCC), founded in 1951, is the nation's largest and longest serving national nonprofit financial counseling organization. The NFCC's mission is to promote the national agenda for financially responsible behavior, and build capacity for its members to deliver the highest-quality financial education and counseling services. NFCC members annually help millions of consumers through more than 600 community-based offices nationwide. For free and affordable confidential advice through a reputable NFCC member, call (800) 388-2227, (en Español (800) 682-9832) or visit http://www.nfcc.org. Visit us on Facebook: http://www.facebook.com/NFCCDebtAdvice, on Twitter: twitter.com/NFCCDebtAdvice, on YouTube: http://www.YouTube.com/NFCC09 and our blog: http://financialeducation.nfcc.org/.