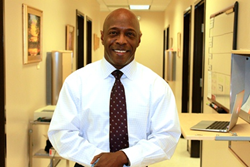 We are excited to participate in this venture and look forward to all it has to offer.
Charleston, SC (PRWEB) August 21, 2014
OpsAssure, the local start-up offering software-as-a-service, was one of seven start-ups selected to participate in the Harbor Accelerator's 14 week development program. This program provides entrepreneur mentorship, curriculum sessions and valuable resources.he Harbor's goal is to launch innovative and scalable businesses in the region. Each start-up selected for the program receives a variety of resources and support in order to help businesses grow quickly, test markets and become viable in the marketplace.
About OpsAssure: OpsAssure is designed to replace paper checklists and help small to medium size businesses improve workflow processes, reduce inefficiencies and provide real-time feedback. For more information, visit http://www.opsassure.com.
About the Harbor Accelerator: The Harbor Accelerator is a business accelerator program designed with the entrepreneur in mind. They have one goal; build scaleable business for the Charleston region. For more information, visit http://www.harborec.com.