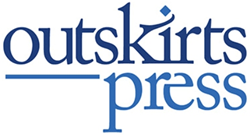 The EVVY Awards recognize excellence in independently published books as determined by the Colorado Independent Publishers Association (CIPA).
Denver, CO (PRWEB) August 19, 2014
Each year, Outskirts Press officially nominates a small percentage of the books published during the year for submission to the EVVY Awards. Since a nomination is the first step toward receiving the Outskirts Press Best Book of the Year Award, the standards are exceedingly high; fewer than 5% of the books published by Outskirts Press were nominated in 2013. These nominations represent the very best publications as determined by Outskirts Press executives and members of the production teams.
The EVVY Award winners will be announced by CIPA during a ceremony on August 23, 2014. Following the award winners, Outskirts Press will announce the three finalists among this year's EVVY winners for the public to vote for the winner of the 2013 Outskirts Press Best Book of the Year Award. Voting will begin on Saturday, September 6th. Alphabetically, the Outskirts Press EVVY Award Finalists are:

A Rage in Winter by Todd Bulgarelli
The Art of Joyful Living by Jonathan P. Rosman, M.D.
Burial on Water Box Mountain by Herman H. White
Diaries by Susie Newman
Eagle by J. M. Erickson
Follow the Light by T. C. Newman
God in a Box by Marion Pember
Great Falls by John Lopas
Heresy by Keith Swainson
The Honey Do List by Taylor Baptist
Intermission: A Place in Time by Glenda Lee Vollmecke
Irishmen Don't Cry by Richard P. Flynn
The Last Buffalo by Ed Kienzle
Letting Go by Belinda Tors
The Monster Monroe by Richard Pires
Mylo by Sheila Jaxland
Nightmare In Aurora by William Pfirrman
No Fear by Lesha Acker
Rational Polemics by Richard Devens
The Sad Tree and Pronuba by Christina Steiner
Sailing Dangerous Waters by D. Andrew McChesney
Shock and Awww in the Cul-de-Sac by John Douglas
Six Months or LESS by Latifa Hazim-Rogers
Sleight of Hand by Jennifer Fales
The Southern Chapter Of The Big Girl Panties Club by Lynda Stephenson
Tales From the Sea by Alexander Flint
Tall, Dark, and Handsome and Other Devotionals by Christopher Hall
Winter of 1950 by Linda K. Reed
About Outskirts Press, Inc.: Outskirts Press offers full-service, custom self-publishing and book marketing services for authors seeking a cost-effective, fast, and flexible way to publish and distribute their books worldwide while retaining all their rights and full creative control. Available for authors globally at http://www.outskirtspress.com and located on the outskirts of Denver, Colorado, Outskirts Press, Inc. represents the future of book publishing, today.
Outskirts Press, Inc., 10940 S. Parker Rd - 515, Parker, Colorado 80134
http://outskirtspress.com 1-888-OP-BOOKS