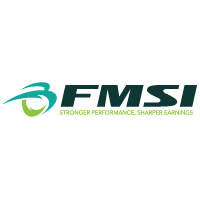 Alpharetta, GA (PRWEB) August 21, 2014
FMSI, a leading workforce optimization vendor for banks and credit unions, announced today its client Community First Credit Union of Florida is implementing the new Whole Branch Scheduling™ enhancement to FMSI's Omnix Staff Scheduler™. The Jacksonville--based nonprofit credit union will use FMSI's software to automate their staffing process and improve reporting across its 17 retail branch locations.
"We experienced significant savings with FMSI's traditional scheduler, and when we learned of their Whole Branch Scheduling™ enhancement we were quick to sign-up," says Allison Mangini, Branch Support and Special Services Manager at Community First Credit Union of Florida. "Being able to predict account holder traffic for the platform area of our branches will help us achieve lower labor costs and better service in our lobbies."
FMSI's staff scheduling solution is a web-based system that creates optimum work schedules—matching employee work preferences with account-holder traffic patterns at the branch, based on the analysis of historic and forecasted transactions. The FMSI scheduler provides:

Whole Branch Scheduling™ (now including platform/lobby employees and universal associates)
Better cross utilization of employees within the branch
Payroll-based scheduling to need and tasks, plus idle time identification
User-defined rotations, including fair distribution of "less desirable shifts"
More robust task assignments
Enhanced resource exchange sharing and Float Pool Management
Smart-phone compatibility, so your staff can retrieve their schedules on their phones
"The upgraded FMSI scheduler will also help us better manage our universal associates in our lower volume branches," adds Mangini. "Naturally, these type of branches have more employee idle time, and FMSI's solution will be instrumental in identifying these periods, and then assisting us in assigning more meaningful and productive tasks."
"As account holders' growing preference for electronic delivery channels continue to drive transactions from the branch, financial institutions that do not adjust their staffing strategies can incur significant and costly inefficiencies," says W. Michael Scott, President/CEO of FMSI. "After quantifying their idle time with our new scheduler, our clients have been surprised at how much downtime is actually occurring in their workplace. In some cases, idle time accounts for as much as 25 to 30 percent of our clients' paid staff time. With our enhanced system, they can significantly redirect and then minimize employee downtime in all areas of the branch."
About Community First Credit Union
Community First Credit Union of Florida is a state-chartered credit union based in Jacksonville serving anyone who lives or works on the First Coast. Community First is one of the 10 largest credit unions in the state, serving more than 108,000 members and with assets of $1.3 billion. Community First has 17 locations and 300 employees. A not-for-profit, Community First is a full-service financial institution offering banking, loans, mortgages and investments for consumers and businesses throughout the First Coast.
About FMSI
Located in Atlanta, GA and established in 1990, FMSI provides easy-to-use, yet sophisticated, software-as-a-service solutions, including: Omnix Staff Scheduler™, Omnix Interactive Dashboard™, Omnix Performance Analytics™, and Omnix Lobby Tracker™. FMSI's smart scheduling application gives banks and credit unions the ability to optimally schedule their team throughout the branch network and to manage staff through easy to read color graphics, online interactive dashboards, and succinct management reports. FMSI provides performance management information exclusively to financial institutions of all sizes, including workforce optimization and comparative data benchmarking that allows clients to see where they rank amongst their industry peers. Visit the company's website at http://www.fmsi.com or call 877.887.3022 to schedule a complimentary online demonstration of any of our products. You can also quickly estimate your savings with FMSI's Efficiency Calculator at http://www.fmsi.com/calculator/.