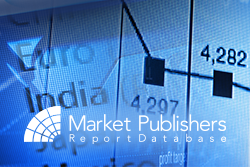 London, UK (PRWEB) August 19, 2014
Market Publishers Ltd is happy to announce that new market research reports worked out by Euromonitor International Ltd have been added to its catalogue.
Pet Care in South Africa. Despite economic instability, provoked by rising household debt, unemployment, high fuel and food prices and Rand value decrease, the pet market in South Africa was on an upward trend during 2009-2013, growing at a CAGR of 8%. New product innovations and increasing unit price contributed to the market value growth. The cutting-edge report provides an in-depth insight into the pet market in South Africa, describing key companies, brands and competitors. It analyzes such market drivers, reviews product developments, gives pricing data and touches upon distribution issues. Future outlook till 2018 is also given.
Alcoholic Drinks in Portugal. Alcoholic drinks sales in Portugal have been declining since 2010. Many consumers cut their consumption of alcoholic drinks due to the reducing purchasing power. The recession continued in 2013, although it was not as sharp as in 2012. The novel research examines the alcoholic drinks sector in Portugal and unveils data on distribution, firms' shares and market size. Moreover, the study provides the latest retail sales information and gives a comprehensive understanding of the competitive environment, reviews main market players and leading brands. Industry five-year forecast is presented, too.
Packaging Industry in Turkey. The packaging industry volume in Turkey faced a stable increase during 2013, given the growth in beverages, food and non-food segments. The large number of small households, increasing on-the-go food consumption and rising prevalence of small size packages led to further development of packaging sector in the country. The new report offers an extensive overview of the packaging market in Turkey, examines prospects and reviews trends for various packaging types. In addition, it uncovers data on the main firms, brands and competitors engaged in the industry. Market forecasts to 2018 are also at hand.
Beauty and Personal Care in Iran. The use of beauty and personal care products in Iran is growing now due to the advertising campaigns of leading companies and better availability of these products. Moreover, the growing consumption of sophisticated products instead of simple products contributes to the rise of the market value. The study offers all-round analysis of the personal care and beauty industry in Iran, covering main products, firms and brands. Besides, it includes data on market size, company shares and distribution channels. Retail sales information from 2009 till 2013, along with growth prospects through 2018 are given.
Tobacco in Ireland. Despite the tough economic period in Ireland, consumer sentiment was rather positive over 2008-2013 period. Still, cigarettes price in the country is currently the highest in Europe. After an excise increase in the budget in 2014, the cost of pack of 20 cigarettes increased by EUR 0.10. The novel research gives an extensive overview of the tobacco market in Ireland and provides data on main players and competitors. Furthermore, the report analyzes key factors driving the industry, touches upon the distribution, legislative and pricing issues. Tobacco market forecast till 2018 is provided.
More new studies by the publisher can be found at Euromonitor International page.