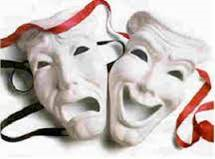 "People with co-occurring addiction and borderline personality disorders can recover." Autumn Altamirano, CAC, CCS
Statesboro, GA (PRWEB) August 22, 2014
Autumn Altamirano, Women's Extended Care Coordinator of Willingway, has worked with many Addicted Borderline clients. Autumn has found tremendous success in working with Addicted Borderlines using abstinent based treatment coupled with cognitive behavioral therapies in a group setting. Autumn, along with co-facilitator Janis Ellington, will present common characteristics of the addicted borderline client and clinical techniques to use in group and individual settings to bring about positive behavioral change.
This three-hour seminar will take place from 8:30a.m.-12:00p.m. at Willingway in Statesboro, Georgia, on September 12, 2014. For more information or to register, click here or call Janis Ellington at 912-682-4230.
About Willingway:
Over the past 40 years, Willingway, located just outside historic Savannah, Georgia, has helped more than 20,000 patients recover from alcohol and drug dependency.