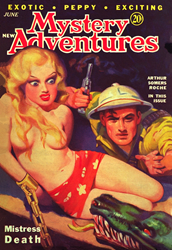 Because L. Ron Hubbard's stories were character-driven, they have remained timeless, providing great stories for a wide variety of readers
Los Angeles, CA (PRWEB) August 19, 2014
Thursday, September 18, has been designated "Read an eBook Day" in celebration of modern storytelling. The objective is simple—celebrate with your fellow readers by checking your favorite eBook out from the library, sharing your reading stories, entering to win prizes or just simply setting aside some time to read.
Publisher Galaxy Press has chosen to celebrate this upcoming occasion with its own special offer with a free eBook copy of the short story, "The Cossack," by L. Ron Hubbard. http://www.galaxypress.com/cossack/ President Galaxy Press, John Goodwin, asked that anyone who downloads this eBook to please share it with other book lovers.
The story concerns a young Russian cavalry officer who stubbornly rebuffs the advances of the cruel and sensual Duchess of Novgrad. Determined to have him, the Duchess poisons his sweetheart; when the grief-struck Lieutenant persists in denying her, the Duchess takes out her revenge on the Lieutenant. The tale goes on to give a stunning insight into the fate that befell some members of the Czar's nobility and army in the aftermath of the communist takeover.
Like other great pulp writers, that include names such as Edgar Rice Burroughs, Raymond Chandler, Agatha Christie and Dashiell Hammett, Hubbard rapidly became a mainstay of popular fiction in the 20th century. However, Hubbard was unlike most authors of the day, as his stories covered a wide spectrum of genres, including adventure, western, mystery, detective, fantasy, science fiction and even some romance, using his own and 15 pen names.
"Because L. Ron Hubbard's stories were character-driven, they have remained timeless, providing great stories for a wide variety of readers," Goodwin added. "This helps explain their popular acceptance into so many diverse areas from truck stops to military bases around the globe and even including middle and high school reading programs nationwide."
Stories from the Golden Age contains 153 stories all written by Hubbard during the 1930s and 1940s, widely-considered the "Golden Age of Science Fiction and Fantasy." The eBook version of each work includes the pulp fiction artwork that originally-accompanied the story in magazine publication. In addition, each title offers a full-cast, unabridged audio theatrical presentation complete with theme music and dimensional sound effects. These titles are available wherever eBooks are sold.
For more information on the fiction works of L. Ron Hubbard, visit http://www.galaxypress.com and http://www.goldenagestories.com.