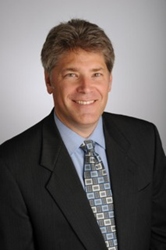 This fall, parents should consider taking themselves 'back to school' to learn the financial basics and include their children in the process.
Plymouth, MI (PRWEB) August 19, 2014
Parents can help their children become financially literate, but first, they have to educate themselves, says Wayne Titus, CPA, PFS, AIFA®, a fee-only financial adviser whose firm has worked with families and small businesses since 2002. As chairperson for the Michigan Association of CPAs' Task Force on Financial Literacy, he says he understands the need to help consumers understand their finances and become good stewards of their money at all stages of life. "Since most children in Michigan won't study personal finance in school, it's up to parents to help their kids develop understanding and responsibility when it comes to money," said Titus.
In 2013, a national report card on financial literacy by Champlain College gave Michigan's high schools a "D" for financial literacy. The report gave Michigan the low rating in part, because the state's schools do not require the study of personal finance as a graduation requirement. But the state's low ratings for financial literacy don't stop there: In May, WalletHub, the personal finance website, also named Michigan one of the top 10 dumbest states for financial literacy. The rating, which placed Michigan at number 10, was based on factors such as knowledge and education; and planning and daily habits.
"As a community, we need to recognize this problem and work together to solve it," said Titus. "This fall, parents should consider taking themselves 'back to school' to learn the financial basics and include their children in the process." Titus recommends talking about family finances with children, and using resources available at MICPA's website, or at 360financialliteracy.org, to educate themselves and their families about basic financial concepts. The MICPA site includes a downloadable document to help families take "financial inventory" and organize their financial affairs. "Helping kids understand their family's financial picture may inspire them to learn more about the need to save and invest for the future," said Titus, "and there's no time like the present to get started."
About AMDG Financial
AMDG Financial (http://www.amdgservices.com) is a fee-only fiduciary registered investment adviser (RIA) in Plymouth, Michigan. The firm manages approximately $75 million in assets for clients. AMDG Financial was one of the first 10 firms globally to be certified by the Center for Fiduciary Excellence (http://www.cefex.org) as following global best practices for investment adviser fiduciaries. The company's credo is, "From financial wisdom, better stewardship."