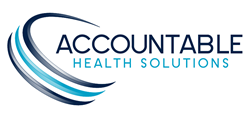 The new program will deliver a comprehensive support system that has a meaningful impact on the life of a person with diabetes and his/her health outcomes
Rockville, Maryland (PRWEB) August 21, 2014
The new program, WellnessConnect for Diabetes℠, was developed with guidance from Lockton Companies and builds on Accountable Health Solutions' DiabetesConnect℠ program which leverages the industry's only cellular glucometer, combined with Accountable Health's robust member engagement capabilities, proprietary clinical algorithms and robust data analytic capabilities and adds a custom incentive platform to help close gaps in provider care, including eye exams, provider visits, HbA1c testing and more.
Accountable Health has also teamed up with SurePoint Wellness for convenient home delivery of diabetes medications and supplies as well as for medication adherence tracking. With WellnessConnect for Diabetes employers can better address a chronic condition that drives $245 billion in annualized healthcare costs in the United States.
"We are thrilled to bring this innovative and game-changing solution to the market," said Kailin Carroll Alberti, Senior Vice President of Health & Wellness Solutions for Accountable Health Solutions. "The new program will deliver a comprehensive support system that has a meaningful impact on the life of a person with diabetes and his/her health outcomes."
WellnessConnect reaches all members with diabetes, not just those identified as "high cost claimants." The approach empowers members by using technology and personalized engagement that actively involves them in the management of their health. Employers also can offer diabetes-specific incentives to drive appropriate care.
"We look forward to being a part of the WellnessConnect solution, delivering an end-to-end solution for employers that will create a comprehensive benefit for individuals with diabetes," says Gordon Roll, CEO of SurePoint Wellness.
"What is so unique about the WellnessConnect program is that it not only leverages cutting-edge technology and engagement tools but also encourages a strong doctor–patient relationship and development of a patient home through its smart incentive design and data sharing," comments Rich Allen, Director of Health Risk Solutions at Lockton Dunning Benefits. "Managing the diabetic population continues to be a struggle for employer groups and, based on our expertise and experience in this space, we are confident that WellnessConnect for Diabetes will provide an effective solution to manage the disease's escalating costs."
The program is designed to lower employee health plan claims costs, improve worker productivity and increase provider engagement. This all occurs while the employer is able to offer a rich and effective benefit to its members.
ABOUT ACCOUNTABLE HEALTH SOLUTIONS
Accountable Health Solutions offers comprehensive health and wellness programs to employers and health plan clients. We combine smart technology and healthcare expertise to deliver solutions that improve health, increase efficiencies and reduce costs in the delivery of healthcare. Our comprehensive, flexible product suite ranges from traditional wellness products to our Health Improvement Connections programs which leverage cellular-enabled glucometers and other medical devices to help individuals living with a chronic condition improve their lives. As an industry leader with more than twenty years in the health and wellness industry and over a 97% client retention rate, our customers can rely on us to deliver results. http://www.accountablehealthsolutions.com
ABOUT SUREPOINT WELLNESS
SurePoint Wellness offers direct-to-consumer healthcare supplies and disease management services that are designed to help people maintain their treatment regimen and take better control of their health. Since its opening in 2006, the focus of SurePoint Medical has been on exceeding the supply and pharmaceutical needs of people fighting against diabetes across the nation by providing convenient home delivery of diabetes medications and supplies. The company also works with physicians and insurance providers to oversee medical compliance and reimbursement. SurePoint Wellness makes it a priority to simplify the ordering process by taking care of the groundwork while ensuring each member receives quality products with superior customer service every time they order. http://www.surepointwellness.com
Contact: Kailin Carroll Alberti, MS, FACW, CWWPC
SVP, Health & Wellness Solutions
Accountable Health Solutions, Inc.
262-993-0553
media(at)accountablehealth(dot)com
SOURCE: Accountable Health Solutions, Inc.