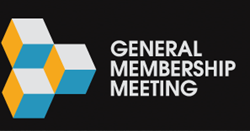 McLean, VA (PRWEB) August 21, 2014
NICSA, in partnership with Money Management Executive, proudly announces the winners of the 2014 NICSA/NOVA Awards, the Robert L. Gould Award, and the NICSA Lifetime Achievement Awards. These individuals and firms will be honored on September 11, 2014 in Boston at the 2014 NICSA General Membership Meeting.
OUTSTANDING SERVICE TO THE FUND INDUSTRY – ROBERT L. GOULD AWARD
Winner: Robert Tritt, Executive Vice President, DST
NICSA FUND INDUSTRY LIFETIME ACHIEVEMENT AWARD
Winner: Joan Dowd, Chief Compliance Officer, Boston Financial Data Services, Inc
INNOVATION IN BACK OFFICE OPERATIONS
Winner: Janus Capital Group, Global Technology and Operations
Honorable Mention: DST U.S. Investment Record Keeping Solutions, Alternative Investments
INNOVATION IN CUSTOMER SERVICE
Winner: OppenheimerFunds, Operations - Processing
CREATIVITY IN MARKETING OPERATIONS
Winner: Eaton Vance, Marketing Department
VISIONARY LEADERSHIP AWARD
Winner: Nancy A. Wiser, Wells Fargo Asset Management
Winner: Bob Adams, Executive Vice President, Fidelity Investments
These awards recognize outstanding service, creative, effective and operationally efficient efforts by fund companies and individuals who strive to serve clients, build business and improve overall service experiences.
"These 2014 honorees exemplify NICSA's core values and are models for dedication, excellence, and leadership within the global investment community," said Theresa Hamacher, President, NICSA. "We are especially proud to announce the winners of the Robert L. Gould Award and the NICSA Fund Industry Lifetime Achievement Award, two of the most prestigious awards offered to industry leaders who have gone above and beyond the call of duty within their organizations and the industry as a whole."
Nominations were collected and winners were determined by an independent judging panel comprised of industry experts. Each submission was blindly scored to determine a winner in a number of award categories
For more information about NICSA, visit our website at http://www.nicsa.org. To register for the 2014 NICSA General Membership Meeting, click here.
About NICSA
NICSA is a not-for-profit trade association founded in 1962 that provides the global investment management industry with discussion and education forums to better serve its customers by developing operational best practices. NICSA forums enable associates of asset managers, distributors, and service providers to collaborate to establish standards for operational best practices to assist compliance with regulations and continuously improve operating performance; stay up-to-date on the latest developments through education and information sharing; learn about trends in all types of investment vehicles, including mutual funds, hedge funds, unit investment trusts, UCITs and ETFs and connect members with peers to network and learn from each other, and foster skills that can help advance careers. For more information, visit http://www.nicsa.org.