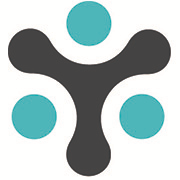 'We couldn't have asked for a better solution,' says Yager. 'We're able to manage our resources more efficiently, we've cut back on paper, and we have an amazing customizable solution tailored to fit our needs.'
Austin, Texas (PRWEB) August 20, 2014
The process for collecting student data at Fairview Park City Schools (OH) involves gathering a variety of information from families including medical forms, field trip and military consent forms, and home language surveys.
Although forms were sent in advance, they weren't always returned in a timely manner for data to be available in Fairview's student information system at the start of each school year. However, InfoSnap changed this by building them a customized online registration solution, thus enabling Fairview to allocate their resources in order to better accommodate every student.
The staff at Fairview wanted an innovative registration management provider that was capable of reforming their business process. This would provide personnel with more time to increase student achievement and less time to spend on administration.
"Because of InfoSnap, we know our numbers beforehand," says Patty Yager, Student Information Coordinator at Fairview. "Now, we're truly able to accommodate students who register with a medical condition or who state that English is not their primary language. On the first day of school, we're equipped with the proper staff, and that is extremely valuable for us."
Fairview's solution from InfoSnap has streamlined their registration process. This school district has over 1800 students across four different schools and would previously distribute and collect an average of 20 forms per student. "In addition to properly planning out our resources, we wanted to cut down on paper," says Yager. "We're no longer making packets and running off thousands of sheets of paper. Our solution has increased our efficiency."
The benefits of Fairview implementing a personalized solution from InfoSnap far surpass the initial goal of managing their resources.
What impresses the administrative staff and superintendent of Fairview the most is their ability to modify their InfoSnap solution. "We tell InfoSnap what we want and they work diligently with us to make it happen," says Yager. "We recently added the requirement for parents to electronically sign multiple documents and authorizations during the registration process." This addition ensures that families comply with and understand the details of specific forms they're consenting to.
"We couldn't have asked for a better solution," says Yager. "We're able to manage our resources more efficiently, we've cut back on paper, and we have an amazing customizable solution tailored to fit our needs."
About InfoSnap
InfoSnap®, Inc. is the leading provider of cloud-based registration management solutions, including online Application, Admissions, School Choice/Lottery, New Student Enrollment, Annual Student Registration, and Staff Registration, designed specifically for Pre K-12 independent, charter, and public schools. InfoSnap solutions provide: (i) secure, customized online forms based on your existing business processes and designed using SmartForm™ technology; (ii) a powerful administrative portal for the review, editing and managing of data; (iii) and data integration to the student information system (SIS) utilizing an advanced Data Integration Framework. All solutions are backed by dedicated solution specialists, supporting both your infrastructure and families. InfoSnap was founded in 2000 and serves a growing client base of 650+ Pre K-12 clients around the world. For more information, visit http://www.infosnap.com.