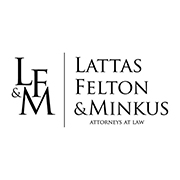 (PRWEB) August 27, 2014
When deciding between taking the plunge into the home ownership world or continue living the renter's life, there are many concerns each individual must consider. The debate between buying and renting continues. However, the decision to buy or rent is not "one-size-fits-all." One must consider future plans and finances to ensure which home choice maximizes an individual's investments, opportunities, and lifestyles.
Home Owner Investment vs Renter
The open secret to owning a home is that monthly mortgage payments are a large investment. Instead of paying upwards of $800 a month to a landlord to live in a building, home owners pay nearly the same or slightly more to a bank in order to build equity on the home. Although banks get their payoff in interest, the remaining payment increases the owner's equity in the home instead of paying off someone else. This is the basic reason why buying is typically a much better investment than renting.
In reality, each home is different and the investment potential varies based upon specific intricacies that affect the current and future value of the home. Additionally, Taxes, insurance, and possibly association assessments, in addition to the mortgage should be factored into the monthly cost of home ownership. There also is the possibility of a need for repairs. Prospective buyers should consider the total costs of living in the property on a monthly basis. The location of the property and the real estate market are highly influential aspects of home value. Generally, the value of nearly any home slightly increases steadily over time. Moving into a well kept home in a nice neighborhood is likely a great long-term investment. To learn more about improving home value read our last blog post here.
Home Owner Autonomy vs Renter Flexibility
Many have dealt with the frustration of dealing with a difficult landlord. Some renters find themselves arguing with a property manager over the color of a wall or a leaky faucet. On the other hand, home owners have the luxury of modifying and improving the home as they see fit. As an added bonus, small home improvements will help increase the home value.
While homeowners must comply with significantly fewer restrictions than renters, homeowners also must deal with a considerable amount of home improvement issues. Home owners take the risk that they may need to make an emergency repair. In order to be prepared, one should save a rainy-day-fund in case of urgent repair needs. Renters enjoy a warranty of habitability; this basically ensures that renters are provided with a safe place of living with properly operating utilities. Nearly all repair responsibilities in a renter's unit fall onto the landlord. However, this cost is often already considered by landlords, contributing to generally higher rental prices.
Owning a home is almost always a great long-term investment. That being said, the ability to relocate becomes more difficult for home owners. Renters have the freedom to relocate as soon as a lease is over and many are able to renegotiate with landlords for earlier or later move-out times. Those who are still fielding new career opportunities or who are not comfortable with staying in the same neighborhood for more than five years should consider renting. Home owners are often happy with the community and career they have, and are ready to build in that area.
As is apparent, the decision to buy a home is an important financial decision. However, the first questions begin with what preferences are best for you.
Lattas, Felton & Minkus, LLC is a full service real estate law firm. To find out more about Bob Lattas and the services his law firm offers, visit their website at http://www.lfmlawgroup.com.