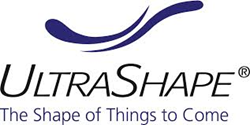 With UltraShape, we are pleased to offer our patients non-surgical liposuction-like results.
Dallas, Texas (PRWEB) August 19, 2014
Respected Dallas Plastic Surgeon, Dr. Benjamin Bassichis, is among the first nationwide to feature one of the most advanced non-surgical liposuction devices namely the newly FDA approved UltraShape. UltraShape uses ultrasound waves to selectively breakdown and kill fat cells painlessly, safely, and effectively.
The UltraShape System, by Syneron Medical, is the first and only non-invasive body that precisely targets subcutaneous fat, while keeping the surrounding skin and tissue intact. As a leading national expert in non-invasive rejuvenation techniques, Dr. Bassichis and the ADVANCED FACIAL PLASTIC SURGERY CENTER are one of only twelve centers of excellence selected nationwide to represent this exclusive clinically-proven technology.
Unlike other body shaping technologies, UltraShape uses a mechanical effect to destroy fat cells without inducing thermal damage. This unique feature of the UltraShape technology results in a safe and comfortable treatment experience. The UltraShape procedure is performed by our trained UltraShape technicians and, unlike most energy-based procedures, involves no bruising, swelling or downtime.
"With UltraShape, we are pleased to offer our patients non-surgical liposuction-like results. UltraShape is an amazing and innovative technology in that it uses gentle, focused ultrasound to kill fat cells without damaging the skin or causing pain. And best of all, there is no downtime for this fat destroying therapy," comments Dr. Bassichis. "Most of the other fat burning lasers cause treatment discomfort, however UltraShape is painlessly effective. After just three treatments, given every two weeks for six weeks, our patients experience a circumferential reduction in fat," says Dr. Bassichis.
Liposuction was the number one cosmetic procedure performed in North America, with over one million surgeries performed in 2013. However, many individuals do not want to have traditional surgical liposuction due to fears of complications and a painful, lengthy recovery. Non-surgical liposuction devices such as the UltraShape not only alleviate these fears, but provide safe effective treatments without a long recuperation.
UltraShape, as with with other non-invasive fat reduction technologies, is rapidly growing in popularity and may soon become the most commonly performed cosmetic procedures for both men and women.
Director of the Advanced Facial Plastic Surgery Center in Dallas, Dr. Benjamin Bassichis has been voted one of the Best Cosmetic Surgeons in Dallas and a Top Doctor in America. Acclaimed nationally and internationally for his surgical and non-surgical rejuvenation techniques, he educates other health-care professionals worldwide in the art and science of aesthetic health. A double-board certified facial plastic and reconstructive surgeon, Dr Bassichis provides state-of-the-art surgical and non-surgical treatments for advanced rejuvenation and facial health, including UltraShape. For more information about natural, healthy cosmetic results from Dr. Bassichis including a press kit, please call 972-774-1777 or view the website at http://www.advancedfacialplastic.com.