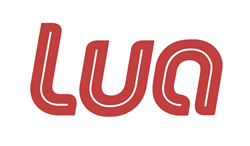 San Francisco, CA (PRWEB) August 20, 2014
Lua, the mobile-first communications solution, will be exhibiting at VMworld 2014's New Innovator Pavilion, in San Francisco from August 24 - 28. Lua will demonstrate how organizations including the Department of Defense and eBay Now utilize its mobile-first solution to unlock the intellectual capital held across their workforce to increase speed of action. Additionally, Lua will demonstrate the solution's user experience and interface on wearables. The latest version of Lua is wearables compatible via the Android Wear software development kit.
Who:
Michael DeFranco, CEO and Founder, Lua
Eli Bronner, CSO and Co-Founder, Lua
Brian Feller, VP of Global Sales, Lua
What:
Lua enables employees to get out of their inboxes and back to work via a single, secure, mobile-first solution for enterprise communications. Lua offers a holistic mobile and web app that includes a corporate directory, messaging with rich attachments, instant conference calling, accountability and administrative insights. The solution unifies disparate teams, empowers today's mobile workforce and drives speed of action ensuring every job is done efficiently and effectively. Learn how hundreds of Lua clients have increased productivity and decreased their email overload through the mobile-first communications solution.
Where:
VMworld: New Innovator Pavillion
The Moscone Center
747 Howard Street
San Francisco, CA 94103
When:
Sunday through Thursday, August 24 - 28, 2014
Why:
VMworld is the leading virtualization and cloud infrastructure event, bringing together thought leaders, subject matter experts and IT professionals to immerse themselves in the latest in virtualization and cloud technology.
For information or to connect with Lua at VMworld, please email: brian(at)luatechnologies(dot)com or Tweet at: https://twitter.com/getlua.
About Lua
Founded in 2010 in New York City, Lua is the mobile-first communications solution for high-performance organizations. Lua offers an intuitive and cross-platform solution that includes a centralized corporate directory, a powerful messaging and calling system, unlimited file attachment storage, and accountability across a team through essential ReadReport tracking and analysis.
Back by investors including Abundance Partners, IA Ventures, Strauss Zelnick, Aaron Stone and John Maloney, Lua delivers a powerful, enterprise-grade coordination solution to teams across client services, mobile sales and events management, driving speed of action through easy, always-on communication. Lua also provides government-grade protection as a trusted vendor for the Department of Defense.
For more information, please visit: https://getlua.com/