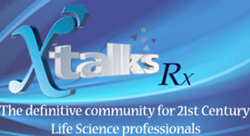 Toronto, Canada (PRWEB) August 20, 2014
Not long ago, it was more or less conventional wisdom that E&L studies should be performed late in the development cycle – even after the final container/closure system is known. But current regulatory trends suggest that, like many things GxP, expectations for early E&L data are on the rise. In recent years, multiple drug sponsors have been required by authorities to provide detailed E&L packages or address specific questions during phase I/II. It's not only clinical trial material containers causing concern, but also the equipment used in manufacturing and dosing devices. As a result of these new expectations, several programs have been put on a clinical hold pending E&L data, causing significant delays and unplanned expense.
Join keynote speaker Dr. Wayland Rushing, Senior Scientific Advisor at ABC Laboratories, for an informative session that will include a live Q&A with the audience.
For more information or to register for this webinar, visit: Are Extractable and Leachables going Phase-Appropriate?
Xtalks, powered by Honeycomb Worldwide Inc., is a leading provider of educational webinars to the global Life Sciences community. Every year thousands of industry practitioners (from pharmaceutical & biotech companies, private & academic research institutions, healthcare centers, etc.) turn to Xtalks for access to quality content. Xtalks helps Life Science professionals stay current with industry developments, trends and regulations. Xtalks webinars also provide perspectives on key issues from top industry thought leaders and service providers.
To learn more about Xtalks visit http://xtalks.com.
For information about hosting a webinar visit http://xtalks.com/sponsorship.ashx.
Contact:
Michelle Tran
Tel: +1 (416) 977-6555 ext 352
Email: mtran(at)xtalks(dot)com