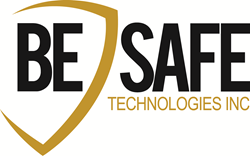 Centerville, MA (PRWEB) August 20, 2014
BeSafe Technologies, Inc. is pleased to announce that it has completed work on a contract to secure over 20 hospitals in northern Massachusetts. The multi-year program began in 2012 when seventeen hospitals were initially completed with the remaining three being included in 2014. The contract provides for a computerized floor plan and emergency response information system that can be kept updated yearly as hospital layouts and information change. The Hospitals will become part of, and have access to, BeSafe's secure web portal, which maintains up-to-date schematic building and floor plans and makes them available in electronic and printed binder form to hospital safety personnel and public safety officials, for use in managing a hospital-based emergency.
About BeSafe Technologies
BeSafe Technologies provides first responders with advanced information about a facility's physical layout, surroundings and access points before arriving at a location, thus enabling responders to expedite their intervention. This includes aerial imagery and digital photographs of all facades, entrances and egresses, the location and description of hazardous materials and critical utility shut-offs. This allows first responders to know the exterior surroundings of the property, access routes, and a view of all entrance and escape points, as well as asset identification, enabling pre-planning of evacuation and response. The information is distributed electronically to emergency response agencies and is accessible from most police and other emergency vehicles. BeSafe's systems are currently implemented in approximately 2,500 end user sites, including over 150 school districts and colleges across 10 states, and numerous hospitals, law enforcement agencies and municipal facilities.
For more information on BeSafe Technologies, please visit http://www.besafe.net or contact Tom McDonald at tmcdonald(at)besafe(dot)net or toll free (866) 216-5649.