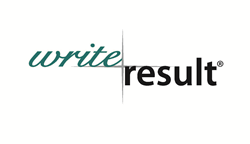 Researchers who have been looking for a touchscreen approach to the EQ-5D have an option now using myPROpad that they didn't have before.
Cranford, NJ (PRWEB) August 20, 2014
WriteResult®, a leading provider of Electronic Patient Outcome (ePRO) solutions, announced today that it has expanded its myPROpad™ ePRO tablet with the addition of a touchscreen version of the EQ-5D-5L, one of the most widely used and well-respected Patient Reported Outcome (PRO) instruments available for measuring general health status. The EQ-5D is used during clinical trials and in other health care settings to generate a measure that can be used to demonstrate Health-Related Quality of Life outcomes (HRQoL) resulting from a specific treatment or intervention, and as a key component in cost-effectiveness analyses.
myPROpad is an iPad®-based data collection solution designed for use in the Pharmaceutical industry that has broad application in almost any situation where data collection forms are traditionally completed on paper. By transforming standardized forms into user-friendly touchscreens for the iPad, myPROpad makes the collection of data easier and more engaging for patients, which in turn leads to better compliance and higher quality data. WriteResult has implemented its innovative ePRO options in large, multi-center global registration trials. "Researchers who have been looking for a touchscreen approach to the EQ-5D have an option now using myPROpad that they didn't have before," states Karen Briegs, VP Sales and Marketing of WriteResult. "Working with EuroQol we were able to produce a simple to use version of the familiar and highly-valued assessment for use in clinical practice, pharmaceutical clinical trials, or academic initiatives." Company President Peter Oudheusden adds, "Our approach streamlines the creation of data collection forms, and allows us to initiate projects very quickly and with a level of agility not possible with other ePRO tools on the market today."
About WriteResult
WriteResult offers full-service data management solutions for clinical research through the collection and verification of ePROs leveraging digital pen and iPad-based technologies. Since 2006 WriteResult has partnered with study sponsors to deliver simple and effective ePRO solutions — rapid study startup with clean, real-time data using technologies that are intuitive for sites and patients.
For more information about WriteResult, please contact Karen Briegs at kbriegs(at)writeresult(dot)com or call (908) 272-4787.
iPad is a registered trademark of Apple, Inc.
About EuroQol
Established in 1987, the EuroQol Group is a network of international, multilingual and multidisciplinary researchers. Currently, EQ-5D is being widely used in different countries by clinical researchers in a variety of clinical areas. EQ-5D is also being used by eight out of the first 10 of the top 50 pharmaceutical companies listed in the annual report of Pharma Business (November/December 1999). Furthermore, EQ-5D is one of the handful of measures recommended for use in cost-effectiveness analyses by the Washington Panel on Cost Effectiveness in Health and Medicine. EQ-5D has now been translated into most major languages with the EuroQol Group closely monitoring the process.
For more information on EuroQol or the EQ-5D please contact: userinformationservice(at)euroqol(dot)org or via telephone at +31 884400190.