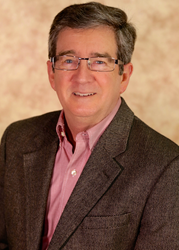 Austin, TX (PRWEB) August 26, 2014
The C12 Group, America's leading Christian chief executive roundtable organization, announces the appointment of Dan Walters to their growing team of C12 Chairs in the organization's Central Texas territory, covering the Greater Austin metro area of Austin, Round Rock, Georgetown, Cedar Park, Leander, Buda, and Kyle.
Walters will launch C12's Austin expansion with C12 Group meetings at Great Hills Country Club, serving Christian chief executives and business owners by equipping them with proven business best-practices and one-on-one counsel. Chief executives and business owners are encouraged to contact Walters at 512-554-7777 if interested in attending a C12 Group meeting.
Walters brings over 30 years of professional experience in strategic planning, leadership development and change management to The C12 Group. In his work with the world's largest producing oil company, Saudi Aramco, Walters managed strategic planning and leadership development. As a C12 Chair, he is committed to helping Christian CEOs and business owners connect their Christian faith with every aspect of their business.
"It is a privilege to offer The C12 Group to Christian CEOs and business owners in Austin, as we are uniquely suited to help them navigate the intersection of business development, leadership development and spiritual development," said Walters.
Walters joins C12 Chairs Mike Sharrow, Robert Vogel, William Sitter, Alan Patty, and Kevin Bové in C12's Central Texas Territory. "Dan is a statesman of business and Christian ethics. We're excited to see God use his experience, passion, and wisdom to serve the thriving community of Christian business stewards across the Austin metro area. Dan rounds out our team to serve nearly 100 leaders across 12 boards this fall," said Sharrow.
For more information about The C12 Group of Central Texas, contact Dan Walters at 512-554-7777, by email at Dan(dot)Walters(at)C12Group(dot)com or visit http://www.C12CentralTX.com.
About The C12 Group
Founded in 1992, The C12 Group is America's leading provider of chief executive roundtables for Christian CEOs and business owners. C12's mission is to change the world by bringing forth the Kingdom of God in the marketplace through the companies and lives of those He calls to run businesses for Him.