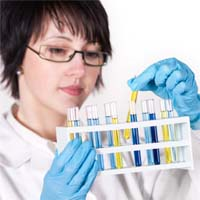 Tumour growth was significantly inhibited in the treatment group...
Raleigh, NC (PRWEB) August 21, 2014
Australian scientists say a commercially available compound made of proteins produced by Staph bacteria has been used to successfully fight mesothelioma in lab mice. Surviving Mesothelioma has just posted an article on the new research. Click here to read it now.
Researchers at the University of Western Australia treated mesothelioma cells with the S. aureus mixture and found that it killed the cancer cells while simultaneously stimulating a stronger anti-tumor response in healthy cells.
"Tumour growth was significantly inhibited in the treatment group during and after the treatment period," writes lead study author Dr. Sally M. Lansley with the University's Centre for Asthma, Allergy and Respiratory Research.
The study in Respirology, found that, when the compound was injected into the tumors of mice with pleural mesothelioma, mesothelioma cells died. When the treatment was discontinued, mesothelioma tumors began to grow again.
"The fact that this Staph aureus compound is commercially available puts it a step ahead of many experimental mesothelioma treatments," says Alex Strauss, Managing Editor of Surviving Mesothelioma. "The lack of side effects is another encouraging aspect of this study."
To read the results of the study, including the effect of the compound in peritoneal mesothelioma, see Australian Doctors Use Bacteria to Shrink Mesothelioma Tumors, now available on the Surviving Mesothelioma website.
Lansley, SM et al, "A commercially available preparation of Stphylococcus aureus bio-products potently inhibits tumour growth in a murine model of mesothelioma", August 14, 2014, Respirology, Epub ahead of print, http://onlinelibrary.wiley.com/doi/10.1111/resp.12351/abstract.
For nearly ten years, Surviving Mesothelioma has brought readers the most important and ground-breaking news on the causes, diagnosis and treatment of mesothelioma. All Surviving Mesothelioma news is gathered and reported directly from the peer-reviewed medical literature. Written for patients and their loved ones, Surviving Mesothelioma news helps families make more informed decisions.