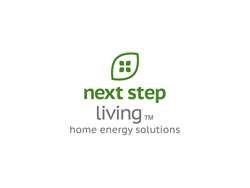 Boston, MA (PRWEB) August 20, 2014
For the second year in a row, Next Step Living, New England's leading provider of home energy solutions, has been named to the prestigious Inc. 500 list of the fastest-growing private companies in the United States. It is number 92 on the list; last year, the company was number 84. The Inc. magazine award also names Next Step Living one of the top-10 fastest-growing companies in Boston.
With this recognition, Next Step Living keeps company with previous honorees also known for innovation and impact, including Zappos, Timberland, Oracle, Microsoft, Under Armour and Zipcar.
"Making the Inc. 500 list two years in a row is a terrific testament to our hard-working employees and valued partners," said Geoff Chapin, Next Step Living founder and CEO. "Also, it acknowledges that our founding concept of practivism, combining a practical approach to building a sustainable business with green-living activism, can not only create jobs but also produce long-term environmental benefits — a winning combination."
2014 YTD: More Growth, More Impact, More Achievements
Since 2008, Next Step Living has helped more than 80,000 households become more energy-efficient and adopt renewable energy, thereby preventing carbon emissions. The estimated impact of that work is an annual carbon dioxide reduction of over 75,000 metric tons. To put this figure in perspective, it's the equivalent of taking almost 16,000 fossil fuel-burning cars off New England's roadways.
Today's Inc. 500 announcement is the latest in a series of recent noteworthy successes for the company. In June, it received $25 million in Series D funding in a round led by Braemar Energy Ventures. Earlier this year, the Boston Business Journal named Next Step Living the fastest-growing private company in Massachusetts, and the prestigious Silicon Valley TiE50 added the company to its 2014 Global Hot Technology Start-Up Watch List. Additionally, Chapin was named EY Entrepreneur of the Year 2014TM in New England.
"Only a tiny fraction of the nation's companies have demonstrated such remarkably consistent high growth, particularly in the difficult economic environment of the past few years," said Eric Schurenberg, president and editor-in-chief of Inc. "This achievement truly puts (Next Step Living) in rarefied company."
As utility bills continue to rise and homeowners increasingly appreciate the value of energy efficiency, the company has expanded its geographic reach to include Massachusetts, Connecticut, Rhode Island and southern New Hampshire. To meet consumer demand, the company workforce has expanded from four original employees to almost 850 today. Recruiting continues for positions in customer care, community outreach, sales, energy advisors and marketing.
About Next Step Living
One of the fastest-growing companies in the country, Next Step Living™ is the leading provider of whole-home energy solutions in New England. Headquartered in Boston's Innovation District, Next Step Living makes it easy and affordable for people to live in homes with a low environmental impact. A one-stop service provider for informed advice, funding guidance and expert work, Next Step Living partners with more than 400 municipalities, civic organizations and leading corporations to deliver energy-efficient and environmentally friendly solutions for better living. Since 2008, Next Step Living has helped New England homeowners achieve $20 million in energy savings, which is expected to grow to more than $100 million in the next five years. Next Step Living makes our world better. Please visit NextStepLiving.com for more information.
About Inc. and the Inc. 500|5000
Founded in 1979 and acquired in 2005 by Mansueto Ventures, Inc. is the only major brand dedicated exclusively to owners and managers of growing private companies with the aim to deliver real solutions for today's innovative company builders. Total monthly audience reach for the brand has grown significantly from 2 million in 2010 to over 6 million today. For more information, visit Inc.com.
The Inc. 500|5000 is a list of the fastest-growing private companies in the nation. Started in 1982, this prestigious list of the nation's most successful private companies has become the hallmark of entrepreneurial success. The Inc. 500|5000 Conference & Awards Ceremony is an annual event that celebrates their remarkable achievements. The event also offers informative workshops, celebrated keynote speakers and evening functions.