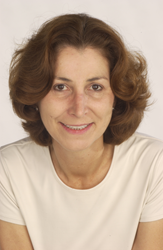 Austin, TX (PRWEB) August 19, 2014
Dr. Corinne Scalzitti, an Austin, TX dentist, offers a number of dental services that are designed to improve the health and appearance of her patients' teeth and gums, now including a popular procedure known as Invisalign®. This procedure is radically different from traditional teeth straightening procedures, as the doctor is able to systematically improve the appearance of her patients' smiles through the use of a set of clear plastic aligners. The process addresses the problem directly, and the aligners are considered very comfortable for wear by patients. The benefits of the procedure are not just cosmetic, as there are also practical and health benefits as well.
Invisalign® enables the Austin, TX dentist to offer a procedure that is convenient for patients who wish to avoid any potential disruptions that could be caused by undergoing other realignment processes. There is no need to use wires or brackets throughout this process, and the set of aligners can be removed for eating or brushing teeth. The aligners must be changed after each two week period, aiding in the process of the systematic realignment.
The fact that Dr. Scalzitti offers the Invisalign® procedure is very important to patients who are looking for a comfortable and effective way to straighten their teeth. The benefits go far beyond cosmetic, as the procedure is able to yield a number of positive health benefits as well. Through the use of the procedure, patients may be able to experience healthier teeth and gums, along with a reduced risk of gum disease and tooth decay. There are practical benefits to the procedure, as it may also result in significantly improved speech, increased comfort, and easier cleaning.
Prospective patients who are interested in the procedure should contact Dr. Scalzitti's office to make an appointment. While there are a number of benefits to undergoing the procedure, it may first be necessary for the Austin, TX dentist to evaluate each patient's individual eligibility for the procedure and consider any other options that may be available. The doctor will also be able to discuss the specific nature of the procedure and the length of time that each patient should expect to wear the aligners before the desired results are achieved.
About the Doctor
Dr. Corinne Scalzitti is a general dentist offering personalized dental care for patients in Austin, TX. Dr. Scalzitti received her Doctor of Dental Medicine degree from University of Pittsburgh School of Dental Medicine. She went on to earn her status as Master of the Academy of General Dentistry, a degree that is only achieved by one percent of all practicing dentists in the U.S. Dr. Scalzitti is also part of one percent of dental professionals providing the LANAP® FDA cleared laser procedure for gum disease and periodontal treatment. To learn more about Dr. Scalzitti and her dental services, visit her website at http://www.beecavecosmeticdentistry.com and call (512) 351-3443.