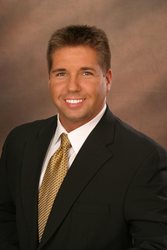 Every patient has his or her vision of a perfect smile.
Charlotte, North Carolina (PRWEB) August 20, 2014
In a recent article published by the BBC, findings from a University College London (UCL) study showed that dental experts from around the world drastically disagreed on what method of brushing teeth was the most effective. Analysis of 66 different advice sources worldwide found that six different tooth-brushing techniques were frequently recommended, but none were favored by a majority.
At the Charlotte Center for Cosmetic Dentistry, experienced cosmetic dentist Dr. Patrick J. Broome, DMD, understands that the existence of so many conflicting forms of dental advice can cause anyone great confusion. This could potentially cause a person to choose the wrong method for his or her teeth, leading to dental damage and complications.
"Daily dental care is vital to overall health. Having a better and more complete understanding of proper brushing and flossing can help people across the world have healthy smiles," explained Dr. Broome.
According to the UCL study, sources disagreed on the proper method, amount of times to brush per day, and length of time for brushing teeth. Researchers found that disagreements included not only tooth brushing for the general population, but also for different age groups and those suffering from specific dental conditions. In its conclusion, the study stated that having such wide diversity concerning an activity that should be done at least twice per day is a serious concern for the population's overall health and emphasizes the need for skilled general dentistry.
"People around the world may be receiving slightly different advice concerning how to brush their teeth, but we feel everyone should be brushing for at least 2 minutes, twice a day with a soft bristle tooth brush or Sonicare. This is enough time to make sure you are cleaning all teeth thoroughly," said the Charlotte Center for Cosmetic Dentistry's Dr. Patrick Broome.
At the Charlotte Center for Cosmetic Dentistry, patients can receive insight into their daily dental hygiene habits from a dentist who has spent years helping people improve their smiles. General dentistry, dental implants, Invisalign, orthodontics, laser dentistry, dental bonding, and more can be combined to suit each person's unique needs and goals. Often complementing each other, these procedures provide the chance to receive a complete smile makeover in Charlotte that results in great looking teeth and a healthy smile.
"Every patient has his or her vision of a perfect smile. We tailor our dental services to the unique needs of their teeth, gums, and mouth in order to make that vision a reality," said Dr. Broome.
Dr. Patrick J. Broome, DMD, is founder of Charlotte Center for Cosmetic Dentistry in Charlotte, North Carolina. Dr. Broome has extensive postgraduate education and experience in cosmetic and aesthetic dentistry and specializes in dental implants, teeth whitening, porcelain veneers, inlays/onlays, dental crowns, dental bridges, Invisalign®, and total smile makeovers in Charlotte. Dr. Broome offers laser dentistry and sedation dentistry at no additional charge to his patients. He also serves as a clinical instructor for the Southeast Regional Training Center for the Biolase WaterlaseMD laser system, the most advanced laser dentistry system currently available to dentists.