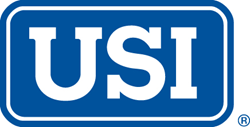 Michael J. Sicard, USI's chairman and CEO said: "I congratulate her on winning this very deserving award and I am proud to have her as a member of the USI family."
Valhalla, NY (PRWEB) August 20, 2014
USI Insurance Services("USI") announced that Sandra Usleman, USI's chief sales officer, was one of six women who walked away a winner from the Austin Business Journal's 20th Annual Profiles in Power, which recognizes women of influence in Central Texas. Sandra was chosen out of 120 nominees and 25 finalists. The awards luncheon took place on Thursday, August 7, 2014 at the AT&T Executive Education & Conference Center, attracting more than 500 guests.
As USI's chief sales officer, Usleman's responsibilities include leading country wide sales efforts in both property & casualty and employee benefits. In addition, she plays a key leadership role in USI's sales incentive program which recognizes the top sales professionals across the country from more than 140 offices. Usleman started at USI in 1997 as director of training and development and worked her way up to operating company president in the Southwest region. Several years later, she was again promoted, this time to a national leadership role as chief sales officer with offices in Austin, Texas and Valhalla, New York.
Michael J. Sicard, USI's chairman, president and chief executive officer, said: "Sandra has been an innovative and entrepreneurial leader at USI for over 17 years. Her commitment for excellence is unsurpassed, someone who will work tirelessly to make a positive difference and is the consummate professional. I congratulate her on winning this very deserving award and I am proud to have her as a member of the USI family."
Well-known for "paying it forward," Usleman works with a select group of women CEOs to mentor future women business leaders and has served on a number of advisory boards including The Grace Foundation of Texas and the National Association of Corporate Directors. Usleman raises awareness and interest in science, technology, engineering, and math (STEM) careers and the arts at John Connally High School in Austin, Texas. In addition, at the University of Texas McCombs School of Business' "Wisdom Cluster" programs, she has helped graduate students prepare for the Texas Moot Corp semifinals, where they experience the real-world challenges of developing and launching a venture-backed company.
About USI Insurance Services
USI is the 3rd largest privately held insurance broker , the 4th largest privately held commercial lines broker in the United States , and the 13th largest insurance brokerage firm in the world . USI is also the 2nd largest privately held personal lines broker in the United States2 and the 7th largest benefits broker ranked by global benefits revenue. With more than 4,000 dedicated, experienced and innovative professionals, USI is a leader in middle market property-casualty, employee benefits, personal lines, retirement, program and specialty business. USI has been recognized for its innovation by Information Week 500 the last three years and Best's Review January 2014 Innovation Showcase. USI is headquartered in Valhalla, N.Y. and operates out of more than 140 offices across the United States. Additional information about USI may be found at http://www.usi.biz.
1 Business Insurance Largest Privately Owned Brokers, July 21, 2014
2Insurance Journal Top 50 Privately Held Personal Lines (excludes non standard auto brokers-aggregators) and Privately Held Commercial Lines Leader Ranking 2013
3 Best's Review's Leader Issue July 2014, Top Global Insurance Brokers Ranking
4 Business Insurance Largest Benefits Brokers, July 21, 2014