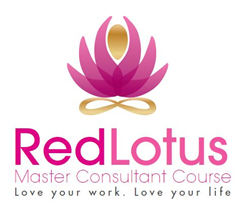 Commercial and residential property markets are all looking for that extra edge to appeal to Asian and Western clients that traditional Chinese feng shui provides.
Austin, Texas (PRWEB) August 21, 2014
Feng Shui expert, Kathryn Weber and publisher of the Red Lotus Letter feng shui e-zine, will be offering a certification course in traditional Chinese feng shui consultant course this November 12-16, 2014 at the Hilton Lake Las Vegas in Henderson, Nevada. The cost for the 3-day intensive is $1997 and will provide feng shui certification in classical Chinese feng shui for feng shui consultants. Currently, attendees are coming from Norway, Canada, the UK, US, Hawaii, and Canada. More information can be found online at http://www.beafengshuiconsultant.com.
The Red Lotus Master Consultant Course takes difficult feng shui concepts and simplifies them by offering templates, charts, and handouts that consultants can use to make complicated feng shui easier to practice. This three-day course will emphasize feng shui schools like flying star, 8 Mansions, and compass methods that are practiced throughout Asia.
Participants will learn important principles and guidelines for the changing time-space energies as the year moves from Year of the Horse to Year of the Sheep. Attendees will also be immersed in traditional feng shui practices such as using a luo pan, the feng shui compass most recognized in China and Asia and rarely used in America due to a dearth of trained consultants. All attendees will be exposed and trained in the fundamentals of feng shui as it applies to various types of residences and businesses.
"Today's homeowners and business owners are looking for authentic traditional Chinese feng shui," Weber says. "Businesses are looking for the same kind of feng shui that is practiced in Singapore, Hong Kong, Kuala Lumpur, and China, and I offer the kind of training for consultants that will help them compete on that level." Weber explains that the commercial and residential property markets are all looking for that extra edge to appeal to Asian and Western clients that traditional Chinese feng shui provides.
Learning how to recognize feng shui fallacies and faux pas can also create better environments more suited for Asian clientele. "I'm frequently speaking to businesses and architects who are looking for feng shui consultants who are classically trained and can bridge the gap between East and West, and who take a Chinese approach to feng shui," says Weber, "and finding those kinds of consultants who also have a luo pan is rare indeed." Better still, though, consultants trained in this method can command higher fees for this knowledge and skill and are highly marketable.
Aspiring feng shui consultants will want to know
1) How to practice traditional Chinese feng shui more easily
2) How to begin their feng shui consulting practice
3) Easy ways to market themselves and how to charge for their services
To learn more details about these questions and others be sure to sign up for the free 28-page ebook "HOW TO BE A SUCCESSFUL FENG SHUI CONSULTANT: a Comprehensive Guide to Breaking into the Feng Shui Business." http://bit.ly/fengshuipro
Kathryn Weber is one of the leading feng shui experts on the Internet. Her Red Lotus Letter feng shui e-zine has over 30,000 subscribers. Her annual feng shui forecasts can be read on Amazon and on her website, redlotusletter.com. She has had three feng shui jewelry collections on Home Shopping Network, publishes a weekly syndicated DIY newspaper column for Tribune Content Agency for the past four years, and has a line of feng shui luo pans manufactured exclusively for her in China. She has been asked to speak and train on authentic feng shui to real estate companies and architecture firms, such as YWS International, an architecture firm specializing in the leisure and gaming industry with offices in Las Vegas, Singapore, Macau, and Beijin. She has been featured in magazines and websites such as Seventeen, Conceive, Natural Health, CBS MoneyWatch, and Entrepreneur.com.