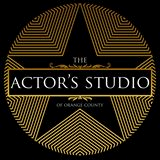 A truly awesome opportunity to gain an essential, fun, and essentially fun acting tool.
Santa Ana, Orange County, California (PRWEB) August 20, 2014
Why is it that British and Australian actors are nabbing American character roles and have such a large presence in the American film and TV industry? Of course, there are many explanations why talented actors get work, but there is one simple way to understand it: a) because they are incredibly good at the American accent, and b) because Americans are NOT as good at doing British and Australian or even other American dialects. Yes, creating character voices comes easy to some lucky few, but even if you have a good ear and vocal control you have to know what you are doing if you want to sound authentic. Accents and Dialect classes are offered in all the best acting schools so that serious actors can get call backs and book the gigs for roles that require this skill.
LA-based actress and coach, Siobhan Doherty returns to instruct at the ASoOC after leading other popular workshops, namely Audition Technique last spring. She says, "I've always loved accents. For me, they are a really quick and fun way to get into a character, and I love playing with them! For a long time though, I wasn't sure where to start with learning new accents, so I felt really lost when it came to performing them accurately. But, once I learned this system, I loved accents even more because I knew I had the tools to figure them out." In this class, Siobhan will instruct students to not only learn accents within the class, but also they will leave with a tool kit for understanding and creating authentic accents on their own.
In this two-month class, the curriculum will focus on one British dialect, while each student will develop and contribute their own individual study of an accent they are curious about. In order to do this, students will study IPA, the International Phonetic Alphabet, Lexical Sets, and Oral Placement to execute the accents. Ultimately, students will leave with a thorough breakdown of several accents. The saying goes, "Give a man a fish, he will eat for a day; teach a man to fish, and he can feed himself for a lifetime." In other words, students will graduate knowing how to study and execute accents on their own and to seamlessly join them with the characters they are playing. This is a truly awesome opportunity to gain an essential, fun, and essentially fun acting tool.
Spots are still available although space is limited, so contact info(at)asooc(dot)com or call the studio at (866) 519-6559 to secure your spot. Tuition is $350 for the two-month course. The Actor's Studio of Orange County was founded in 2007 and awarded "Best of Santa Ana in Dramatic Instruction" by the U.S. Commerce Association. The studio offers Acting Technique classes to adults, teens, and children in Santa Ana. Additional classes and opportunities are private instruction, musical theatre, and professional mentorship for enrolled students.
For media inquiries, please contact:
Sonya Cooke: sonya(at)asooc(dot)com