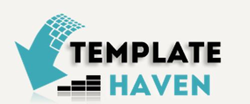 The start of a new school year is an emotional time for both students and parents alike.
(PRWEB) August 21, 2014
As the summer draws to a close, children around the country will be heading back to the classroom. In some parts of the country, the bell has already sounded and students are back in school. Either way, a return to class means a need for new school supplies. From clothes to backpacks and pens to paper, parents have a great deal they're responsible for picking up as the school year begins.
Now, parents can find some solace in the new collection of back to school templates that are now available at TemplateHaven.com.
"The start of a new school year is an emotional time," said Template Haven spokeswoman Mary Flynn. "While students may be brimming with excitement and anticipation, parents can be overwhelmed with stress. Our new collection of back to school templates is designed to save parents and older students things most all of them wish they had more of – time and money."
Several student fundamentals are included in the new collection of academic templates, such as 2014-15 school calendars and weekly planners. The collection of back to school templates isn't just limited to students, as there is a complete line of items designed specifically for teachers and administrators. The gradebook for teachers, field trip permission form, student of the month template, and PTA meeting agenda form are all available to educators in one place.
"Teachers are forced in many instances to pay for supplies that aren't provided by their institutions," said Flynn. "However, at Template Haven, all school and academic templates are available at absolutely no charge every day."
In addition to back to school templates, Template Haven features a vast inventory of business templates, calculators, and spreadsheets. Template Haven also carries a large selection of Microsoft Office products, including templates for Excel, Word, Outlook, PowerPoint and more. All items available on the site can be accessed by visitors at no charge.
To browse the collection of new back to school templates or for hundreds of other useful items from Microsoft, please visit TemplateHaven.com today.