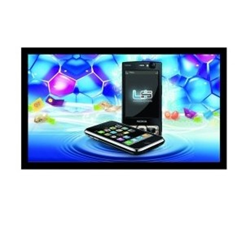 (PRWEB) August 20, 2014
The digital media player is a comprehensive content management system, and it provides a platform for any integrated digital signage system, so that people can schedule and alter the content quickly. Today, China digital signage software supplier Digital-Signage-China.com announces a comprehensive digital signage solution sale for 2014.
Digital-Signage-China.com has become one of the leading suppliers in the industry for its patented advanced technologies. It always offers practical solutions specifically designed to meet strict requirements from various customers. The company has a strict quality control policy. Its staff inspects and re-inspects the ready-made products before shipment.
Based on the senior engineer of Digital-Signage-China.com, there is a total of over 10 universities that they have built long-term cooperation with in terms of the R&D of digital signage solutions. The network media players from this company sell very well on the market; many customers worldwide are excited to find such a reliable supplier like Digital-Signage-China.com, so that they can get high quality digital signage players at affordable prices.
"After making great success in signage media players, we are launching our new models of signage media players to our customers. We welcome people to communicate with the experts, and customers can get the answers to some specific problems in minutes. We hope that people can get a clearer understanding of our designs and services."
About Digital-Signage-China.com
Digital-Signage-China.com has over 8 years of experience in digital signage, allowing displaying rich content quicker, easier, and more effectively than ever before. The company specializes in the manufacturing and wholesale of high-end and middle-end digital signage players, enabling many companies worldwide across all business sectors to benefit from the power of digital media communication. For more details, please view: http://www.digital-signage-china.com.