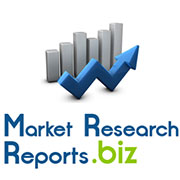 Latest Publication On Global And China Bearing Industry Report, 2013-2016
Albany, NY (PRWEB) August 20, 2014
Bearing is a key component in contemporary mechanical equipment, finding wide application in automobile, electromechanics, construction machinery, household appliances, metallurgy and mining machinery, etc.
In 2013, the global bearing market size (sales) reached USD 62 billion (about RMB 281.2 billion), of which Asia accounted for 50%, Europe 25% and the Americas 20%. In particular, the Asian bearing market is mainly concentrated in Japan, India and China.
View full report at http://www.marketresearchreports.biz/analysis/218398.
Bearing output in China as one of the world's major producers of bearings was 19.6 billion units in 2013, falling 6.7% from a year earlier, which was mainly due to the glide in boom of automobile, machine tool, construction machinery and other downstream sectors. In 2014, boosted by downstream markets such as automobile and railway, China's output of bearing is expected to pick up a bit.
Currently, automobile is the largest application market for bearing in China, enjoying a 30.1% market share. In 2013, automotive bearing demand in China was 1.1 billion units, which was expected to grow to 1.2 billion units in 2014. In addition to the demand from automobile, acceleration of railway construction in China also stimulated the demand of railway bearings, which was approximately 5.41 million units in 2013 and is predicted to reach 5.84 million units in 2014.
Download detail report with complete TOC at http://www.marketresearchreports.biz/sample/sample/218398.
With the development of Chinese bearing market, the world's top eight bearing manufacturers including SKF, NSK and NTN have, without exception, entered China. At the same time, ZWZ, ZYS Luoyang Bearing Science & Technology, NXZ Xibei Bearing Co., Ltd and other domestic enterprises also have strengthened their pioneering in bearing business.
SKF: The world's largest bearing manufacturer, in 2013 its revenue from bearing business approximated USD 8.1 billion (about RMB 49.8 billion). At present, it has set up 18 production bases and more than 300 sales outlets in such places as Shanghai, Beijing, Dalian and Jinan. In 2014, SKF lavished (Swedish Kronor) SEK 800 million (about RMB 700 million) to establish a comprehensive facility for bearing production, research and development in Shanghai.
Browse all latest China Market Research Reports at http://www.marketresearchreports.biz/country/China.
NSK: It already has been in possession of 33 enterprises and 14 R&D and production bases. In FY2013, it gained sales of JPY 732.8 billion (RMB 44.1 billion), of which sales in China was about RMB 10.3 billion which was planned to be raised to RMB 18 billion by FY2015.
ZWZ: China's largest bearing producer. In August 2013, it made a successful acquisition of the German bearing company KRW, on this basis, it is now preparing to build its R&D center in Europe. In June 2014, ZWZ successfully built the National Large Bearing R&D Engineering Technology Center. So far the Center has developed and mass-produced large axle railway bearings.
ZYS Luoyang Bearing Science & Technology: In May 2014, it invested RMB 160 million to build the "High-Speed Precision Heavy-load Bearing Industrialization and Demonstration Production Line Project", which mainly produces high-speed rail bearings, urban rail vehicle bearings, locomotives and high precision bearings such as transmission bearings. The project is estimated to be completed in June 2015, which will by then add a production capacity of bearing 60,000 units/a.
Related Reports:
Global And China Electronic Chemicals Industry Report, 2014-2017
View full report at http://www.marketresearchreports.biz/analysis/215532.
Electronic chemicals refer to a variety of chemicals and materials used in electronic components, printed circuit boards, consumer electronics and other industrial products. This report focuses on analyzing photoresist & its special chemicals and capacitor chemicals as well as maleic anhydride derivatives used in printed circuit boards, flat panel displays and semiconductors.
Download Detail Report With Complete TOC at http://www.marketresearchreports.biz/sample/sample/215532.
Photoresist is mainly used for fine graphics processing in PCB, LCD, semiconductor and other areas. In 2013, the global photoresist market scale reached approximately RMB40 billion, mainly held by Japanese, American, South Korean and Taiwanese enterprises. Take PCB photoresist market for example: in 2013, the combined market share of Asahi Kasei, Hitachi Chemical and Taiwan Eternal Chemical in the PCB dry film photoresist market was more than 80%; Taiyo Ink enjoyed a share of more than 50% in the PCB solder mask ink market.
China Automotive Bumper Industry Report, 2014-2017
View full report at http://www.marketresearchreports.biz/analysis/216436.
A bumper, which is attached to the vehicle's front-most and rear-most ends, is a safety device designed to absorb or alleviate impact in a collision and protect the vehicle's front and rear ends. In appearance, it is designed to avoid the impact of the vehicle's external damage on the safety system, but indeed this design is increasingly being used to protect pedestrians.
Download detail report with complete TOC at http://www.marketresearchreports.biz/sample/sample/216436.
Bumpers, one of easily delicate products, mainly involve the new car supporting market (OEM) and after-sales replacement market. And the former is determined by the output of new cars while the latter is directly proportional to the car ownership. Thanks to a drastic increase in the output and ownership of the vehicles, the market capacity of bumpers in China reached 56.24 million pieces, up 14.5% from a year earlier.
Global And China Elevator Industry Report, 2014
View full report at http://www.marketresearchreports.biz/analysis/215529.
The accelerating urbanization, large-scale construction of indemnificatory housing and rapid development of public transportation in large and medium-sized cities in China slow the decline of elevator sales in commercial housing market to a certain extent. Since 2013, China elevator industry has kept a rapid growth momentum, with the output numbering 625,000 sets, up 18.15% year on year, registering a CAGR of 22.52% over the past decade (2003-2013).
Download detail report with complete TOC at http://www.marketresearchreports.biz/sample/sample/215529.
Elevator manufacturers earned more money from maintenance service. In recent years, local elevator companies have been actively expanding production, and the revenue from maintenance service has been climbing slowly at the same time. Among major local elevator players, Shenyang Brilliant Elevator Co., Ltd. now enjoys the highest maintenance revenue proportion. In 2013, the company earned revenue of RMB 280 million from maintenance service, rising by 31.4% year on year and accounting for 16.9% of its total revenue, compared with 9.1% in 2010.
About Us
Marketresearchreports.biz is the most comprehensive collection of market research reports. Marketresearchreports.biz services are especially designed to save time and money of our clients. We are a one stop solution for all your research needs, our main offerings are syndicated research reports, custom research, subscription access and consulting services. We serve all sizes and types of companies spanning across various industries.
Blog: http://globalchinaindustry2014.blogspot.com/