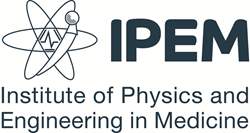 Glasgow, UK (PRWEB UK) 22 August 2014
The conference will be held at the Scottish Exhibition & Conference Centre (SECC) in Glasgow from 31 August – 2 September 2014, with the theme 'Engineering outstanding medical devices and techniques'. Themes include: big data research in medical imaging and diagnostics; medical device safety, radiotherapy cancer treatment; and new applications in rehabilitation and movement.
Key note speakers are:

Professor Paul Matthews OBE, Division of Brain Sciences, Imperial College London, talking about the latest advances in MRI and PET imaging.
Professor David Keating, Department of Clinical Physics & Bioengineering, NHS Greater Glasgow & Clyde, Scotland, on medical physics and innovation.
The conference will also feature the following events:

IQ works drop in clinic for one-to-one help with this image analysis software, used with CT mammography and digital radiography
statistics workshop with demonstrations
overview from IPEM's recent Radiation Protection Adviser, Medical Physics Expert and Radiation Waste Adviser Update meetings
presentation of IPEM awards during the conference dinner
For more information and to register, visit: http://www.ipem.ac.uk/ConferencesEvents/MPEC2014.aspx.
To get the latest MPEC news on Twitter, search for #MPEC2914
Note for editors
1) For images of last year's MPEC event, for an interview, or to apply for a press pass, please contact the IPEM External Relations Manager, Elspeth Bartlet on tel: 01904 610821, mob: 07814 664961or elspeth(at)ipem(dot)ac.uk.
2) IPEM is the professional organisation for physicists, engineers and technologists working in medicine and biology. Our aim is to advance physics and engineering applied to medicine and biology for the public good. We are a UK-based charity with around 4000 members from healthcare, academia and industry. http://www.ipem.ac.uk