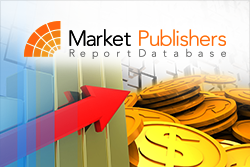 London, UK (PRWEB) August 20, 2014
Herbicide-tolerant genetically-modified (GM) crops have significantly driven the development of some herbicides worldwide in the past few years. As some herbicide categories of ultra-high activity like sulfonylurea herbicides, imidazolone herbicides and amide herbicides emerged, the development of chemical weed control systems and techniques brought about revolutionary change. GM crops also influence the worldwide herbicide marketplace. Before GM crops with herbicide tolerance were developed, glyphosate was only ranked as the fifth biggest product in the global herbicide market space, but it is currently the biggest pesticide chemical which is widely known in the pesticide industry over a long period. As there are more and more glyphosate-resistant crops, competitive products of glyphosate such as dicamba and glufosinate ammonium appear.
The 6 conventional herbicide products in China are glyphosate, paraquat, acetochlor, 2,4-D, metolachlor, and atrazine. They have built some competitive relationship amongst the herbicide products with similar characteristics, or similar demand and supply. Other competitive herbicides also display their competitiveness primarily regarding similar features and their application areas.
In-demand market research study "Competitive Herbicides in China/data publication" prepared by Guangzhou CCM Information Science & Technology Co. (CCM) is now available at MarketPublishers.com.
Report Details:
Title: Competitive Herbicides in China/data publication
Published: July, 2014
Pages: 75
Price: US$ 16,200.00
http://marketpublishers.com/report/agriculture/crop_protection/competitive-herbicides-in-chinadata-publication.html
The report provides an exhaustive analysis of the competitive herbicides marketplace globally with a focus on China. It provides an unbiased market overview, reviews the structure of nonselective herbicides and selective herbicides by registration number in China (as of 16 June 2014), and classifies herbicides based on chemical structure and selectivity. The study examines the market value of major herbicide products worldwide and in China, contains data on market value share of herbicides by category in the country as of 2013. The report provides comparisons of major features between nonselective herbicides and selective herbicides alongside reviewing the products' competitiveness, and also provides feature comparisons and examines the competitiveness of leading herbicide categories. Factors driving herbicide competition are thoroughly discussed. Furthermore, granular market forecasts by various parameters (output, consumption and market value, planting area) through to 2018 are available in the publication.
Report Scope:

Extensive overview of the competitive herbicides market globally and in China.
Detailed description of the products' structure.
Up-close look at the leading factors lying behind herbicide competition.
Exhaustive examination of the competitive herbicides in China.
5-year forecasts for the national competitive herbicides market.
Conclusions and strategic recommendations.
More in-demand market research reports by the publisher can be found at CCM page.