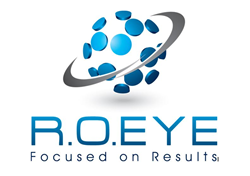 The R.O.EYE New Zealand office will provide Australian and New Zealand brands with best in class affiliate and performance marketing services.
London, UK (PRWEB UK) 20 August 2014
R.O.EYE, the multi-award winning performance marketing agency, has today announced the next phase of its global expansion and internationalisation plan. The winner of the 2014 Performance Marketing Award for Best Agency has announced it will be recruiting new staff with immediate effect for its Berlin office and in October it will open a fourth office to serve the growing markets of Australia and New Zealand and to provide support for the Asia Pacific region.
"The primary objective for our continued international expansion is to best serve the requirements of our ever growing portfolio of multi territory clients. With more and more brands now taking a unified, global approach to their performance marketing activity we are confident that our unrivalled experience, resources and partnerships will introduce innovative new methods, publishers and technologies to current and future clients across the world," said R.O.EYE founder Mark Kuhillow, who, as part of the expansion has returned to direct the expanding European and UK business.
On October 1st 2014, R.O.EYE will commence management of the eBay Partner Network programme in Germany. The move of the German territory will consolidate all of the major European eBay Partner Network territories under one performance agency roof as R.O.EYE have been managing ePN in the UK and several other European territories for the last 6 years.
A dedicated account management team will be based out of two R.O.EYE offices in London and Berlin and will be led by Hayley Nolan, Director Key Accounts from R.O.EYE's London office. The move will see a team of four team members recruited to manage the eBay Partner Network Account in Germany from the R.O.EYE offices in Berlin. The new recruits will join the eBay account management team who currently have dedicated account managers for France, Italy, Spain and the UK.
When asked about the appointment of R.O.EYE to manage the ePN program in Germany, Gianfranco Ludovici, Senior Manager, Online Partnerships EU at eBay said, "eBay`s focus on international expansion continues, we want to enhance our affiliate partners to increase their business on a global scale. The alignment between programs in different countries will be easier for them."
In addition to its European office expansion, R.O.EYE will enter the Australian and New Zealand market in late October. This entry into the Australasian marketplace will bring R.O.EYE's award winning performance marketing pedigree and 'niche excellence' to a rapidly growing digital territory. The new office will be located in Auckland, New Zealand and will be launched under the direction of Gavin Male, the current R.O.EYE Managing Director. Gavin spoke enthusiastically about R.O.EYE's expansion into the Australian and New Zealand marketplace, "Consumer demand is shaping how retailers are doing business more than ever before and the rapid growth of online shopping is driving change in the retail model throughout Australia and New Zealand. This change, and by proxy the growth of affiliate marketing has been impressive and with these territories predicting double digit growth over the next 3 years there is a great opportunity for retailers to move into a more performance driven marketing model."
The R.O.EYE New Zealand office will provide Australian and New Zealand brands with best in class affiliate and performance marketing services as well as picking up the local market management of those international clients who supply and service the Australasian market.
The move to these new territories is a part of R.O.EYE's ongoing international growth and expansion plan. R.O.EYE currently has two offices in the UK and a European office based out of Germany. The company has grown steadily over the last ten years to provide services to clients such as eBay, Ladbrokes, Virgin Holidays and Blurb and delivers successful affiliate marketing campaigns in more than ten countries across the globe.
About R.O.EYE - launched in 2004 as the UK's first independent affiliate management agency with clients across the globe. Offering a broad performance marketing service R.O.EYE has worked with an enviable collection of well known brands including eBay, Vodafone, Virgin Holidays, Santander and Harveys Furniture.
A multi award winning agency, R.O.EYE advises and strategically manages performance activity for clients looking to maximise their digital potential. Established and well respected within the global performance community, everything R.O.EYE does is focused around delivering measurable results, and its heritage and passion has been developed through its ability to drive businesses forward through controlled cost per acquisition activity.
For Further Information please contact:
Gavin Male, Managing Director - - gavin.male(at)roeye(dot)com