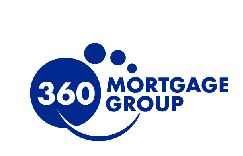 Austin, TX (PRWEB) August 21, 2014
360 Mortgage Group, LLC (360 Mortgage Group), a privately-owned mortgage banker with a primary focus on third party origination, announced today it has hired Shane O'Dell as its new Western Regional Manager. Mr. O'Dell brings 21 years of mortgage and marketing experience to his new leadership role and will focus on attracting high quality sales executives to expand 360 Mortgage Group's footprint throughout the West and Midwest.
360 Mortgage Group remains fully committed to the wholesale channel, and partnering with top-tier mortgage brokers to help build their business.
"Shane not only brings significant mortgage and marketing experience to 360 Mortgage Group, but an impressive track record of developing, implementing and executing sales growth strategies and improving the performance of the sales teams," said Mark Greco President of 360 Mortgage Group. "Shane and his team will focus on providing mortgage brokers throughout the Western region our extensive mortgage products portfolio and industry leading technology platform, as well as real time service."
Shane O'Dell, Western Regional Manager
Mr. O'Dell joins 360 Mortgage Group from California based Majestic Mortgage, where he was National Sales Director of wholesale and correspondent channels. Previously, as Regional Sales Manager of the Western United States for CMG Financial, he was responsible for sales management, and was able to increase production volume significantly. Prior, Mr. O'Dell was Director of Wholesale Production at Bay Equity, LLC, where he grew the wholesale division of the California originator to a leading West Coast lender operating in 11 states. During his career, Mr. O'Dell also held leadership roles at United Residential Lending, LIME Financial a Credit Suisse Company, Chase Manhattan Mortgage and The Mortgage Warehouse. Throughout his career, Mr. O'Dell has incorporated strategic marketing into the mortgage business, which has significantly improved brand recognition and trust.
Mr. O'Dell will be reporting to 360 Mortgage Group President Mark Greco and can be reached at sodell(at)360mtg(dot)com.
Joining Mr. O'Dell in the Western region will be three new Account Executives, Mike Lynch, Teresa Spinelli and Maria Cordova, as well as Area Sales Manager David Johnston. Mr. Lynch will be based in Sacramento, Ms. Spinelli in San Diego, Ms. Cordova in Albuquerque and Mr. Johnston in Southern California.
"We are pleased to be onboarding such a talented group of account executives to expand our West coast sales infrastructure to better serve our customers," continued Mr. Greco. "Their deep expertise and commitment to service adds a significant advantage and will allow us to further enhance the level of local support that mortgage brokers need to succeed today."
Mike Lynch, Account Executive
Mr. Lynch, who is based in California, is a 20 year retail and wholesale mortgage lending veteran. He most recently worked at ClearVision Funding as a Senior Account Executive, where he successfully increased production and doubled the size of his existing market. Prior to this role, Mr. Lynch held Account Executive positions at American Mortgage Network, SCME Mortgage Bankers and First Franklin Financial. Mr. Lynch will be focused on building broker relationships in Northern California and can be reached at via email at mlynch(at)360mtg(dot)com.
Teresa Spinelli, Account Executive
Ms. Spinelli returns to 360 Mortgage Group after two years with Stonegate Mortgage, where as an Account Executive in the California market she focused on originating conventional, government, jumbo and specialty loans. Previously, Ms. Spinelli held similar roles at American Mortgage Network and North American Mortgage, where she was the top producing account executive for seven straight years. Ms. Spinelli will be focused on building broker relationships in San Diego and can be reached at via email at tspinelli(at)360mtg(dot)com.
Marie Cordova, Account Executive
Ms. Cordova has more than 20 years of sales experience in various industries, including banking, finance and mortgage in the Southwest. She comes to 360 Mortgage Group from Pinnacle Capital Mortgage in Albuquerque where she was a Transaction Coordinator, responsible for overseeing the logistics of a loan from beginning to end. Throughout her career, which has included roles with Applied Research Associates, DHI Mortgage and Frost Mortgage Banking, Ms. Cordova has implemented efficiency programs to create savings and improve the quality of her products. Ms. Cordova will focus on building broker relationships in New Mexico can be reached via email at mcordova(at)360mtg(dot)com.
David Johnston, Area Sales Manager Southern California
Mr. Johnston previously held the role of Area Sales Manager with Majestic Home Loan in California, where he was responsible for recruiting, training and managing a team of account executives and maintained a personal book of business. During his career, Mr. Johnston worked as an Account Executive for CMG Financial and a Regional Sales Manager for Lime Financial, a Credit Suisse Company and in other mortgage industry roles Mr. Johnston can be reached via email atdjohnston(at)360mtg(dot)com.