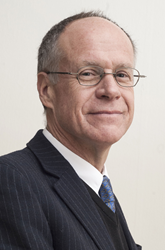 Baltimore, Maryland (PRWEB) August 21, 2014
Medgate is pleased to announce Dr. Cedric Dumont as the keynote speaker for its annual User Group Conference. Dr. Dumont is the Chief Medical Officer of the United Nations Food and Agricultural Organization (FAO).
The presentation, entitled "Promoting the Health and Safety of a United Nations Humanitarian Workforce", will provide an overview of the occupational health services provided to United Nations employees deployed worldwide, including at those remote duty stations where staff provide humanitarian support in difficult and dangerous environments.
Currently, this involves looking after the needs of UN employees in environments such as the war and famine stricken countries of the Central African Republic, South Sudan, Syria and Somalia, as well as the West African nations of Guinea, Liberia, Sierra Leone and Nigeria that are deeply affected by the Ebola outbreak.
Dr. Dumont's presentation will focus on the challenges of overseeing such a diverse workforce, and will discuss how the use of Medgate not only facilitates the capture of critical medical information from fitness for duty determinations and medical evaluations, but also streamlines the tracking and management of work related injuries.
The presentation will demonstrate how Medgate is presently used to capture critical information on the UN workforce and how the upgrade to Medgate's most recent version, GX2, will improve their capacity to monitor key indicators of the health and productivity of UN staff.
"We are delighted to have Dr. Dumont as our keynote speaker," said Jill Brown, UGC Programming Director and Medgate VP, Client Service Consulting. "His insights into using Medgate to track employee health issues in such diverse and challenging workplaces will be of great value to our clients in the audience."
About Medgate's UGC
Over 200 EHS professionals from some of the world's most notable organizations gather at the Medgate conference each year to discuss strategies in EHS data management. Attendees participate in hands-on clinics, peer presentations, and best practice sessions around the use of Medgate's EHS software products.
About Medgate
Medgate™ (http://www.medgate.com) is the leading global provider of software for environmental, health, and safety data management. Available in multiple languages, Medgate software is used across the globe in hundreds of the best known corporations and government entities.
Developed by certified EHS professionals, the Medgate software supports a safety / environmental management system approach. EHS professionals use Medgate to manage incidents, mitigate risks, satisfy compliance requirements, identify problem areas, and measure performance.
About Dr. Cedric Dumont
Dr. Cedric Dumont was appointed as the United Nations FAO's Chief Medical Officer in October 2009. He is an American trained medical internist with specialized training in Infectious Diseases and Medical Informatics. His clinical experience has been varied: from running an emergency room in a poor neighborhood in Baltimore to taking care of AIDS patients in Washington, DC to finally providing care to US Peace Corps volunteers and US Diplomats and their families in Europe and Africa.
In 1996 he was selected to be the Medical Director for the US Department of State. In that position for 6.5 years, he oversaw the medical care being administered to the US Diplomats and their families as well as locally engaged employees at US embassies throughout the world. During his tenure, he and his colleagues were confronted with many crises, from the bombings of US embassies in Nairobi and Dar Es Salaam in 1998, the Islamabad church bombings in 2002 to the SARS outbreak in 2003.
Dr. Dumont's principal focus at present is the physical and emotional wellbeing of the employees and families of the Rome based UN agencies (FAO, WFP and IFAD) deployed worldwide. The FAO Medical Service is committed to providing occupational health services as well as health promotion and educational programs to its staff throughout the world.