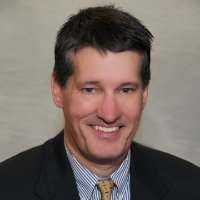 Aurora, Colorado (PRWEB) August 20, 2014
Recently, Ray Hargett, general manager of Graebel Cincinnati Movers, Inc. announced that John Hudson was appointed to director of business development. In this role, Hudson will be responsible for the new business growth and management of the Company's office relocation and workplace services in the greater-Cincinnati area.
Hudson is a quarter-century sales and marketing veteran with extensive experience in providing facility office solutions to corporations in the retail, hospitality, industrial, architectural/engineering and construction industries. Previously, he was with Hixson, Inc., an architecture and engineering, firm where he was the director of business development for corporate office and retail segment business units.
Hudson is actively involved in the Cincinnati, Ohio business community and is currently a board member of the Epilepsy Council. He is a United Way Leadership Graduate and holds a Bachelor's Degree in Economics from Purdue University.
Graebel Cincinnati Movers, Inc. is located at 9085 Le Saint Drive, Fairfield, Ohio. The 44,000 square foot state-of-the-art center is one of 32 nationwide moving and storage centers operated by Graebel Movers, Inc.
About Graebel Movers, Inc.
Graebel Movers, Inc. is a division of Graebel Companies, Inc., a privately-held global relocation and moving services organization. Graebel Companies' World Headquarters is located in Aurora, Colorado. Graebel Movers, Inc. operates 32 moving and storage facilities from coast to coast in the U.S. These centers provide origin and destination domestic and international household goods moving services, storage, commercial office relocation and workplace services for area firms and consumers, and the Company's Fortune 500 and Global 100 clients. To learn more visit: http://www.graebel.com.
###