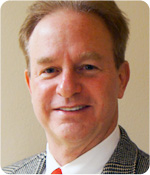 His compassion for people is simply remarkable.
Memphis, TN (PRWEB) August 21, 2014
Michael E. Steuer, local doctor in Memphis, TN, is helping bring his Judaic roots back to the Bluff City with recent philanthropy at local synagogue. "The state of Israel affects all Jews, even those in the United States," says friend and Rabbi David Julian of Or Chadash in East Memphis. Therefore, through various outreach programs, such as providing in-house for the needy and teaching Hebrew to students, Steuer maintains his connection with Israel by serving in the local synagogue. And to remain close with the development of Israel, Or Chadash provides skyped conferences with other countries and sponsors international dinners for its members.
Steuer, who is also the synagogue's leader of programming content and Vice President, has actively participated with Or Chadash for over six years, but he says his community involvement was inspired by his grandfather, a rabbi in Chicago. The profound difference Dr. Michael Steuer seeks to achieve is remarkable, but it is through his efforts of celebrating, teaching, and uniting his traditions with fellow denizens.