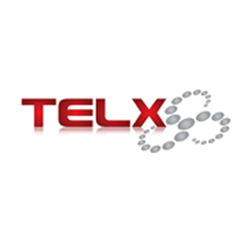 Miami, FL (PRWEB) August 21, 2014
The more connected the world gets, the more important IT services become. Since every computer system requires maintenance at some point, the larger the company, the bigger their corresponding need for IT services becomes.
Nowadays, computers are essential for running a business. Not every company is equipped with their own IT department and hardware for fixing issues that often arise, and, therefore, IT companies have become a necessity.
Telx Computers, an IT services company located in Miami, announced today that they provide new, cost-effective IT service plans. With on-call support, mobile repair, and expedient service, Telx Computers makes IT services accessible and all at scalable prices. Each one of the different grades of membership now include more benefits, such as unlimited phone support.
PC Tech support often carries a substantial cost, but the cost of not having it might be greater. Computers, like all machines, eventually experience problems, and these problems can range from software-based to hardware-based, which complicates support substantially.
Problem – Individual computer repair technicians, when hired on a case-by-case basis, are prohibitively expensive and may not be available to fix issues unless they are reported through a phone call.
Solution – Miami computer repair and support companies, such as Telx, act as a dedicated IT provider, wired into a company's systems with detailed knowledge and records on the computer networks. The system gets notified when there is an issue, which means Telx will detect and fix the problem before it gets to the client's computer.
Telx Computers' IT Support Program is a great way for clients to try to manage and help take control of their PC repair services and IT expenses.
As part of their IT services, Telx monitors their clients' hardware and networks constantly, using unmatched attentiveness to spot unwarranted activity or access before it can do any damage. Part of Telx's service guarantee is that they mandate client "uptime" as an essential priority.
About Telx Computers – Telx Computers is based out of Miami, Florida. Since established in 2002, Telx Computers grew to become the 5th largest IT company rated by PC magazine. Telx provides technology service to a diverse market with a network of multi station needs. Our solutions fill a void in the marketplace by providing the highest levels of technical service, security, responsiveness, and recovery.
For contact please call 1.800.698.3594 or visit http://www.telxcomputers.com/contact-us/.
The main offices are located at 17401 NW 2nd Ave., Suite #4 Miami Gardens, Florida, 33169.